Ulitmate AEOS smartphone uses Android and iOS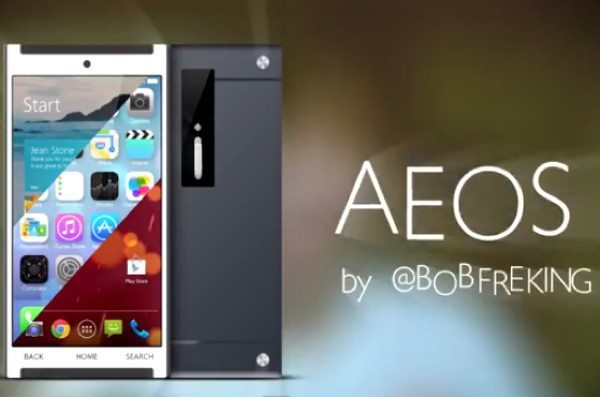 One of the biggest divisions between the majority of smartphone users is whether they use an Android and iOS device. These are by far the most dominant platforms available right now and many are staunch fans of one or the other. However, what if you could have both or even more? The ultimate AEOS smartphone offers the use of Android, iOS and also Windows operating systems.
Alas, this is purely a concept design for now at least. However, it's an extremely interesting idea and one that we thought many readers would be interested in. It comes from prolific concept device designer Bob Freking, and would be the answer to a dilemma many of us face when purchasing a new smartphone.
The phone is made from polycarbonate, glass and metal and can triple boot Android, Windows and iOS. It also has some dream specs including a 4.5-inch display, 4GB of RAM, 20-megapixel Pureview camera, 3000 mAh battery, and BoomSound speakers.
The AEOS smartphone features 2 switching high-end CPUs, a 1.5GHz Intel Core i3 dual-core Haswell processor, and the other a 1.7GHz Snapdragon S4 Pro dual-core CPU. Design-wise it's a sleek and elegant looking device and it has all-purpose Back, Search and Home buttons.
The two-minute YouTube video that we have embedded below shows Freking's ultimate smartphone for 2013. He tags the device as "a phone built of, by and for the world." We feel Freking continues to come up with some interesting ideas for concept devices, but we'd like to know what you think.
Is the ultimate AEOS smartphone design your idea of a dream phone? Maybe this mutant smartphone with iOS, Android and Windows seems more like a nightmare to you? Let us know with your comments.