Samsung Galaxy Note 3 welcomed by previous Note sales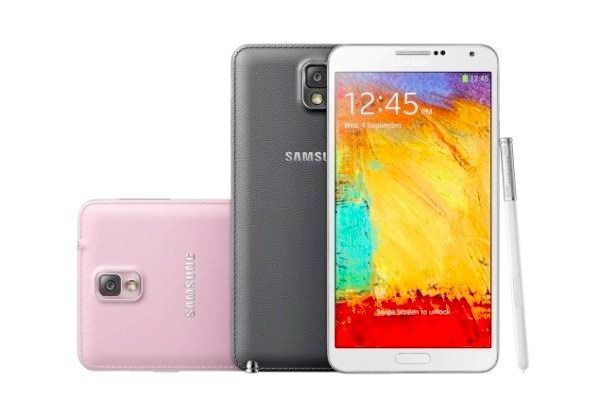 The Galaxy Note 3 smartphone is released today in many regions across the world, although some countries such as the USA won't see the phone on sale until October. The new phablet device already looks set for success, and now the Samsung Galaxy Note 3 has been welcomed by news of previous Note sales.
A few weeks ago Samsung announced that the company had sold 38 million Galaxy Notes so far, indicating high expectations for the Galaxy Note 3. At this time the total figure had not been broken down into sales of the original Note and Note 2.
Now Samsung Taiwan mobile communication team general manager Andy Tu has provided new figures giving some further information. It's stated that the original Galaxy Note has sold approximately 10 million units to date, with the Galaxy Note 2 on sales figures of 30 million.
This is an incredible figure for the Galaxy Note 2, which reached sales of 3 million in the month after launch and sold a further 5 million in the following month. Compare this with the original Note that launched in October 2011 and hit the 2 million sales mark in March 2012 and the acceleration is very notable.
At this stage it's impossible to say whether this rate of acceleration in sales between the original Note and the Note 2 will be repeated with the Galaxy Note 3, but if so that would be quite something! Needless to say the Galaxy Note 3 has been one of the most hotly anticipated handsets of the year, so anything is possible.
The Samsung Galaxy S4 flagship smartphone that first arrived on the market in April achieved sales figures of more than 20 million by July. That's certainly something for the Galaxy Note 3 to live up to!
It won't be too long until we hear the first indication of sales for the new Galaxy Note that starts to hit shelves today, and it will be interesting to see its sales success rate.
Will you be adding to sales of the Samsung Galaxy Note 3? What is it about this line of smartphones that most appeals to you? Let us have your comments.
Source: Focus Taiwan Via: GSMArena