Samsung Galaxy S4 vs LG Optimus G Pro compared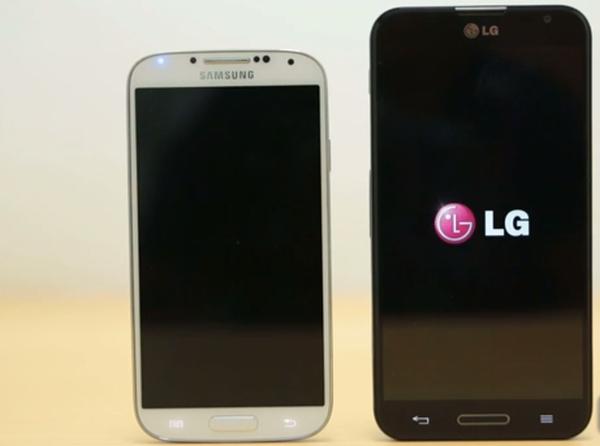 The smartphone market is getting more crowded all the time with a whole host of different handsets becoming available, and today we are looking at the Samsung Galaxy S4 vs. LG Optimus G Pro that are visually compared in some videos.
We have two videos for you today that are comparing the Samsung Galaxy S4 up against the LG Optimus G Pro, and in the first video it can be quickly seen how much larger the LG handset is alongside the Galaxy S4.
The build of the two phones are compared with the S4 continuing the plastic trend that Samsung is famous for, while the LG feels more premium with its glass front and back that feels better in the hand. It continues by looking at the various features that are placed around the two handsets while revealing the weight of each device.
We get to see the position of the various buttons on the devices as well as the rear cameras and their accompanying flashes before seeing both the rear covers removed from the smartphones. The various specifications of each handset are compared, and the video continues by seeing how each handset performs.
The comparison also looks at things such as screen performance and battery life, and the final video we have for you concentrates on the performance of the cameras supplied with each device and how they compare over a number of identical shots side by side.
Have you considered either one of these handsets?