Samsung Galaxy Note 3 SIM card warning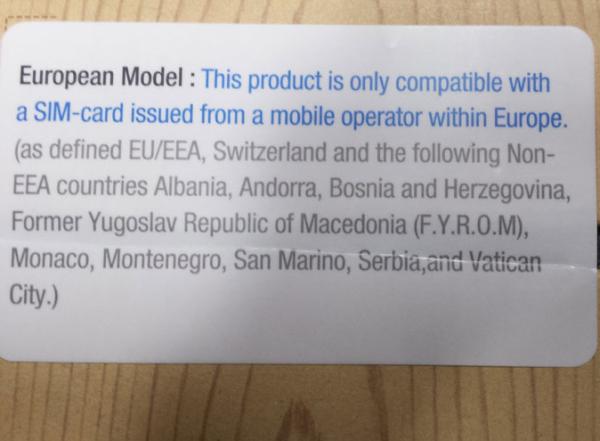 The latest flagship phablet smartphone from Samsung was released in a number of countries yesterday with more set to follow in the next week or so, but now for European consumers there is a Samsung Galaxy Note 3 SIM card warning.
Many consumers would have been getting hold of their new Galaxy Note 3 for the first time yesterday, and now online retailer Clove has posted the image that you can see on this page that warns of some SIM card limitations for the smartphone.
It basically means that the SM-N9905 version of the Galaxy Note 3 won't be able to be used outside of the European region. This won't be a problem for many potential owners of the device, or many would already be aware of this, but for those that travel internationally and like to insert a local SIM card into their device to save money it will be a problem.
This version of the device uses the Qualcomm quad core processor with 4G connectivity, and if owners did take it out of the region to a different country the device will lose all mobile connectivity and only be able to make emergency calls.
The retailer goes on to state that any orders that customers have made from outside Europe will now be cancelled, but for the majority of Galaxy Note 3 owners this won't be an issue although it is nice to have the option of using your smartphone if you travel further afield to the likes of the US or Australia.
Are you going to be affected by this issue?