Four new Lenovo A-Series phones arrive for India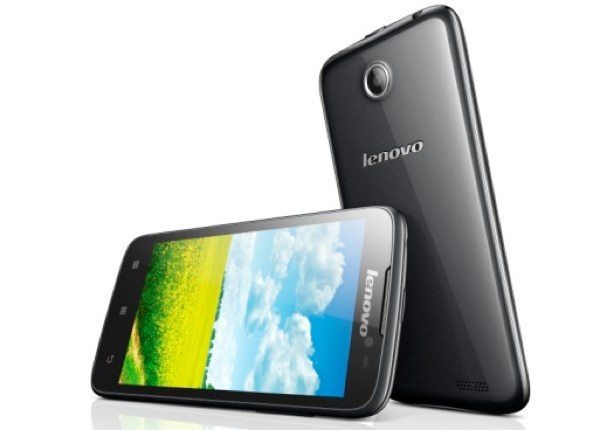 Lenovo has just announced four new smartphones in its A-Series today, and they are the A269i, A369i, A516 and A850. The phones will all release in October, so if one of these handsets appeals to you then there's not too much longer to wait.
We'll begin with the Lenovo A850, which is the pick of the bunch. This is a phablet-sized handset with a 5.5-inch IPS display, and it's powered by a 1.3GHz quad-core processor. It has 4GB of internal memory (expandable via microSD to 32GB), a 5-megapixel rear camera, and it runs the Android 4.2 Jelly Bean operating system. The price for this one is Rs. 15,999, and it comes in White or Black color options.
Moving on to the Lenovo A516, this has a 1.3-GHz dual-core processor, a 4.5-inch display, and 4GB of internal memory, also expandable via microSD. It has a 5-megapixel rear camera and runs Android 4.2. The Lenovo A516 will be available in Charcoal Grey and White color options and the price is Rs. 10,999.
Next up is the Lenovo A369i, which is only available in Black. This has a 1.3GHz dual-core processor, a 4-inch display, 512MB of RAM, and 4GB of internal storage, again expandable via microSD. Not many other details are available at the moment but the A3698 will be priced at Rs. 6,999.
The final new phone in the lineup is the Lenovo A269i, which has a 1GHz dual-core processor and a 3.5-inch display. This is only available in Black, and like the A369i, further details on this still need to be filled out. The A269i will be priced at an affordable Rs. 5,499.
All will release in October although Lenovo hasn't given specific release dates just yet. They are all dual-SIM phones and are at prices to suit all budgets. It would be interesting to hear what you think of Lenovo's latest offerings to the Indian market, so we'd appreciate your comments on these new Lenovo smartphones.
Source: NDTV Gadgets