iPhone 5S vs 5C for new upgraders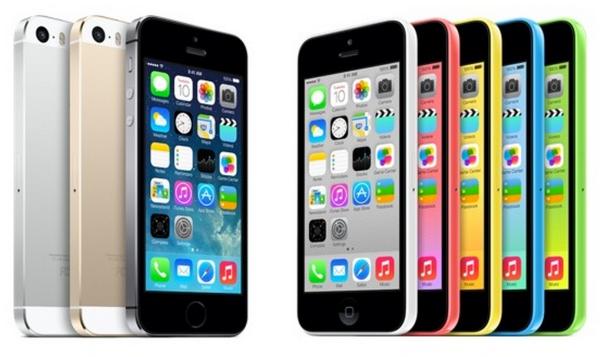 It has been a week now since Apple released two new smartphones in certain markets with more to follow in the coming weeks, and today we are looking at the iPhone 5S vs. iPhone 5C for new upgraders.
Below this article we have a video comparing the two handsets against each other which could help users that are thinking of upgrading to a new iPhone this year. The iPhone 5C is of course the lower priced of the two devices and also comes in a number of bright colour options, although it has a plastic casing.
With a quick glance from the front both devices look pretty similar in terms of design until you turn them over, which is when your eye will notice the biggest difference between them. The 5S continues the previous models form factor, but the 5C is totally different with its polycarbonate casing.
If you are after a more colourful device the 5C will be ideal while the 5S has a more luxurious look and feel to it. In the hand though the iPhone 5C was preferred due to its curved edges, but both handsets have the same 4-inch display.
It soon becomes apparent that the more expensive iPhone 5S has the fingerprint sensor when looking at the home button, with the 5S having a deeper recess. Looking around the edges of the handsets they both share the same ports and buttons, but the shapes of the volume rocker are different.
The rear camera on the 5S has a larger aperture lens along with larger pixels, so image quality should be of a higher standard on the more expensive model. Both devices have iOS 7 already installed and there is no difference noticed in the speed of the handsets and that includes gaming, but this could easily change when developers get to grips with the 64-bit processor that is in the 5S.
We get to see a video in action with both handsets side by side with no noticeable lag before we move onto the cameras. Check out the full video which is over 12 minutes long and tell us which handset you intend to upgrade to, and you may want to check out our earlier article looking at the spec comparison or the drop test video we had.