BlackBerry now selling Z10 and Q10 unlocked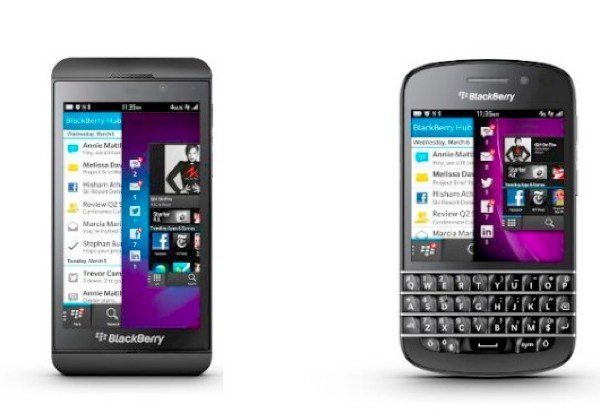 The BlackBerry Z10 and Q10 smartphones were the first devices to launch running the new BlackBerry 10 operating system. They both released earlier this year, and BlackBerry is now selling the Z10 and Q10 unlocked on its own website.
The new OS and phones running it haven't been the massive success that BlackBerry needed them to be. However, there are still likely to be plenty of buyers for these phones. The BlackBerry Q10 and Z10 can now be purchased from BlackBerry unlocked and SIM free.
The Z10 and Q10 are compatible with AT&T and T-Mobile networks. The BlackBerry Z10 is an all-touch smartphone with a price tag of $449, and it comes in black or white color options. Meanwhile the BlackBerry Q10 has a physical QWERTY keyboard. It's also available in black or white options, and the price is $549.
These models were already available unlocked from other retailers in the US, and despite the fact that both are now several months old BlackBerry has not yet reduced the pricing. BlackBerry is still not selling the more recent BlackBerry Q5 or the upcoming BlackBerry Z30 on its own website yet.
To find out more about the Z10 or Q10 or to order either from BlackBerry, head to this BlackBerry page where you will see both the white and black versions of each listed. BlackBerry's ailing fortunes have been well documented recently and it seems the company's future lies more in services such as BBM, than in producing devices.
Do you appreciate being able to purchase the unlocked BlackBerry Z10 or Q10 directly from BlackBerry now? Why not let us know by sending your comments.