Math Plus app for iOS helps all ages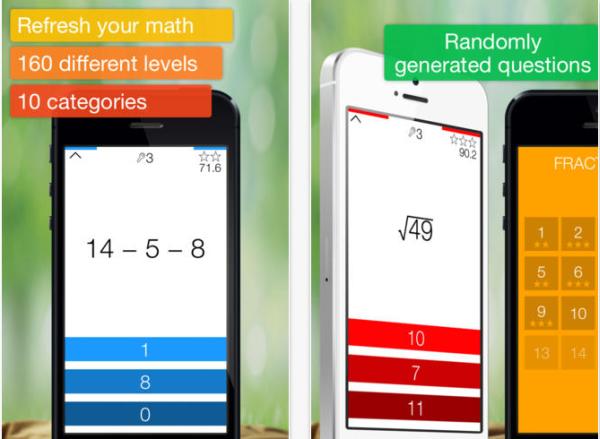 Mobile technology has provided a lot more choice when it comes to aiding with the education of children at various stages in their lives, and today we have news of the Math Plus application for iOS users that is promised to help all ages.
Math Plus – THE Mental Math Trainer for Young and Old 2.0 has only recently been released to the App Store and is aimed at users of all ages who would like to brush up their math knowledge and skills.
The app is a simple to use multiple choice math quiz where users have a set time to solve various math exercises, and there are 160 levels altogether covering 10 categories that include the likes of fractions, multiplication, subtraction, division, powers, and much more.
This app has been designed with the new look and feel of iOS 7 in mind, and the difficulty of the randomly selected questions rises as you progress. Each user will have the opportunity to better high scores on the leader board to solve questions without losing any stars.
If you make three mistakes during the set time the game ends and there is a hint system to help you if you are stuck solving a question. The app is free to play with two categories so if you like the game more can be purchased from within the app.
Math Plus – THE Mental Math Trainer for Young and Old 2.0 is available free via the App Store for users of the iPhone, iPad, and iPod Touch running iOS 5.0 or later.