A.I Watch Android smartwatch from $179 if backed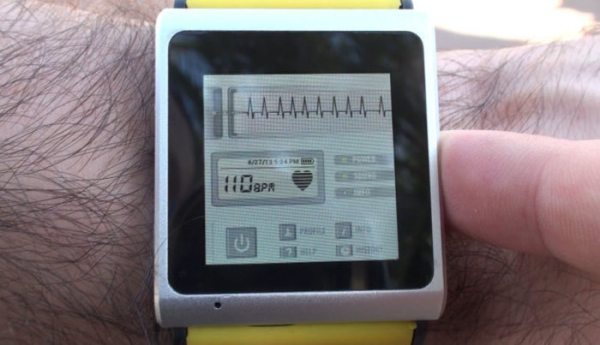 This year we have heard about many smart watches, Pebble, iWatch, Sony SW2 and many more. Well, today we can reveal another one for you, say hello to the new 'A.I Watch' Android smartwatch that has just launched on the crowd-funding site Indiegogo.
The new A.I Watch on the crowd-funding site has reached $4,234 so far; the goal is to raise $100,000 with 41 days left running. This does have 'Flexible Funding', which basically means the campaign will receive all funds raised even if it does not reach its goal — funding duration started on September 25, 2013 and ends November 09, 2013 at 11:59pm PT.
If you are an early bird and back the campaign the price starts at only $179, and then it goes to $199, which is still a reasonable price for a good looking smartwatch.
The A.I Watch specs include a 1.54-inch capacitive 240 x 240 display, 512MB of RAM, 4GB of internal storage, dual-core 1.2GHz processor, 5-megapixel camera, 500mAh battery and WiFi. It does not stop there; it also comes packed with E-Compass, Accelerometer, Gyroscope, GPS, and Bluetooth and runs on Android 4.0.4 Ice Cream Sandwich operating system.
The smart watch also comes with a custom user interface on top, it will come in 3G and GSM running on 850/900/1800/1900, the watch will also have Google Play Store access. The $199 package comes with USB adapter, USB cable, SIM card ejector tool, card, watch stand and headset, the watch is expected to retail for $279 so if you want it on the cheap then join the funding campaign right now and pledge.
Would you buy the A.I Watch Android smartwatch?