Samsung Galaxy Note 3 vs HTC One Max phablet offerings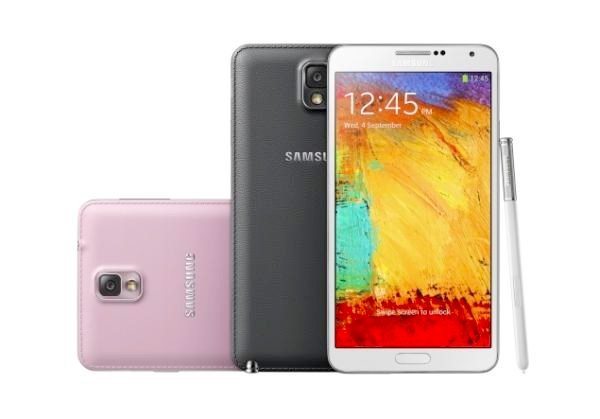 The Samsung Galaxy Note 3 recently released in various world regions including the UK, and it will also launch within days in the US. The HTC One Max is an upcoming smartphone that has not yet been officially introduced by HTC. As both are Android phablet-sized handsets we're looking at the Samsung Galaxy Note 3 vs. HTC One Max.
These two phones will be competing for the same spot in the market, and they are both high-end and have a lot to offer. The Samsung Galaxy Note 3 follows on from previous successful Galaxy Note models, while the HTC One Max is a larger version of the HTC One flagship smartphone.
The Samsung Galaxy Note 3 specs that we'll give you here are officially confirmed. However, we must point out that although there have been many leaked and rumored specs for the HTC One Max, the details we have here have not yet been officially confirmed. We'll give you a rundown on the key specs for the Galaxy Note 3 and leaked specs for the HTC One Max.
We'll begin with the Samsung Galaxy Note 3, which is powered by either a 1.9GHz Exynos Octa-core processor or a 2.3-GHz Qualcomm Snapdragon 800 quad-core processor, dependent on region. It has a 5.7-inch Super AMOLED Full HD display with 386 ppi, 3GB of RAM, and 32 or 64GB of internal storage (expandable via microSD).
The Galaxy Note 3 also has a 13-megapixel rear camera, a 2-megapixel front-facing camera, a 3200 mAh battery, and runs Android 2.3 Jelly Bean skinned with Samsung's TouchWiz UI. It comes in black, white or pink color options and also has use of the S Pen stylus.
The HTC One Max has not been officially unveiled yet but is likely to have either a 1.7GHz Qualcomm Snapdragon 600 quad-core processor or Qualcomm 800 quad-core processor. However, recent rumors suggest that this may be downgraded to the Snapdragon S4 Pro CPU.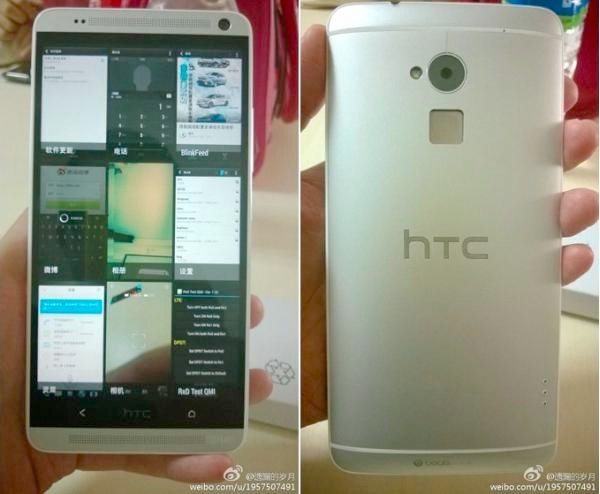 The One Max is rumored to have a 5.9-inch Full HD display and 2GB of RAM. A leak about internal storage on the device suggests the Chinese variant will have 16GB of internal storage expandable via microSD. However, it's though the international version is unlikely to have expandable storage so internal storage options will be larger at 32 and 64GB.
The HTC One Max is also rumored to have a 4-megapixel UltraPixel rear camera, which has received widespread praise on the HTC One, along with a 3000 or 3200 mAh battery. It's likely that it will launch running Android 4.3 Jelly Bean with HTC Sense 5.5. Another addition that looks virtually certain is a fingerprint sensor. For obvious reasons the HTC One Max image above is a leaked image and therefore unofficial.
A date of October 17 has been mentioned as a possibility for the launch of the HTC One Max, but it's not clear whether this will be an event unveiling or an actual release date for the phone. Hopefully though, it won't be too much longer until all of the specs for the device are finally confirmed, but remember until then that the above specs are not official.
Both phones also have plenty of other specs and features but obviously we cannot give you all of that information here. Personal preference on the designs will also play a part. However, by looking at the above details you can get an idea of how they will stand up against each other.
We're really interested to hear your thoughts on the Samsung Galaxy Note 3 vs HTC One Max. Have you already decided to purchase the Galaxy Note 3? Maybe you were considering the Note 3 but may now wait to see the official HTC One Max specs before you make your decision? Send us your comments on this.