HTC Desire 500 pre-orders for India now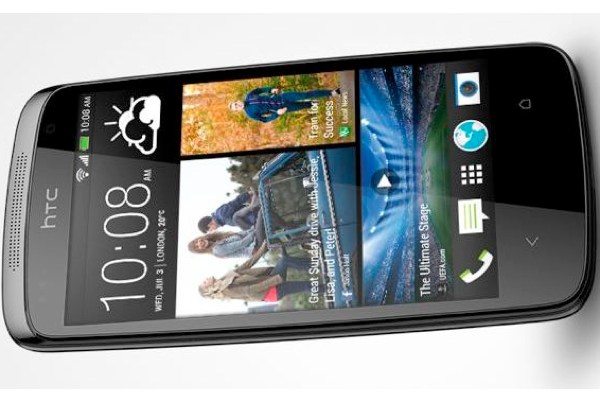 The HTC Desire 500 is aimed at the mid-range of the market and yet has some very decent specs. This is likely to be a popular device when it releases in India, and we can tell you that HTC Desire 500 pre-orders for India are now available.
Pre-orders for the HTC Desire 500 are open at online retailer Snapdeal and although the price hasn't yet been confirmed it can be booked with a payment of Rs. 999 in advance. An exact release date for the HTC Desire 500 in India has still not been given, but Snapdeal gives availability as the first week in October, so it could be any day now!
The Desire 500 packs a 1.2GHz Qualcomm Snapdragon 200 quad-core processor, has a 4.3-inch display with 800 x 480 resolution and 217 ppi, 1GB of RAM, and 4GB of internal storage, expandable via microSD to 64GB.
The phone has an 8-megapixel rear camera with 720p video capture, a front-facing 1.6-megapixel camera, and a 1800 mAh battery. It runs the Android 4.2 Jelly Bean operating system skinned with HTC Sense 5.0.
Dimensions are 131.8mm x 66.9mm x 9.9mm and it weighs 123g. The Desire 500 will also be available via Flipkart and Saholic where it's simply listed at the moment as "coming soon." Hopefully it won't be too much longer until we hear confirmed pricing. You can pre-order the HTC Desire 500 at Snapdeal here.
We always appreciate comments from our many readers in India, so do send us your thoughts on the HTC Desire 500. Could you be tempted to buy this HTC smartphone?