Steve Ballmer's moving goodbye to Microsoft, video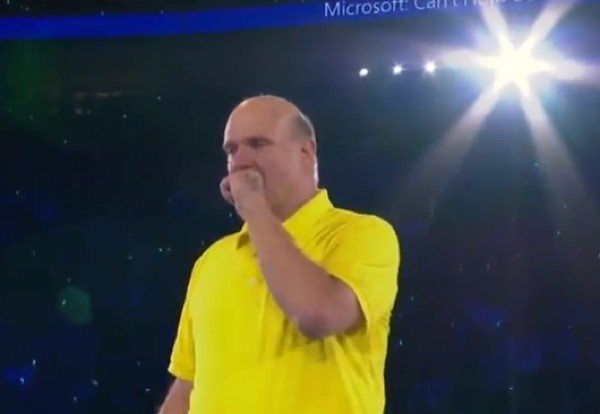 Microsoft's Steve Ballmer has always been one of the most ebullient characters of the tech world, and many will miss his presence when he finally steps down as CEO. We've enjoyed his enthusiastic keynote presentations over the years, and today we have a video of Steve Ballmer's moving goodbye to Microsoft.
Ballmer recently declared his intent to depart Microsoft within the next 12 months and last week he was in charge of his final Microsoft employee meeting as CEO. On occasion his passion for the company, evident in his energetic keynote performances, has been deemed over-enthusiastic by some.
However, these events were always memorable and many of us have enjoyed his emotive displays that will be difficult to replicate. The final moments of his last employee meeting were captured on video, and make no mistake, Ballmer is as emotional as ever.
You can see this in the 5-minute YouTube video that we've embedded below this story, where Ballmer's intense sentiment is clearly evident once more. We'll say no more about the video as you can enjoy that for yourselves, but be prepared for Ballmer in a powerfully poignant finale, his voice breaking with emotion.
Meanwhile the hunt is on for Ballmer's successor and none of us know who will be chosen yet. One thing that we do know for sure though, is that we're unlikely to see the likes of anyone quite like Steve Ballmer again.
Check out the video below and feel free to comment with your thoughts on Steve Ballmer's tearful, emotional and stirring farewell to his employees.