Sony Xperia Z1 Mini listed by carrier, impressive specs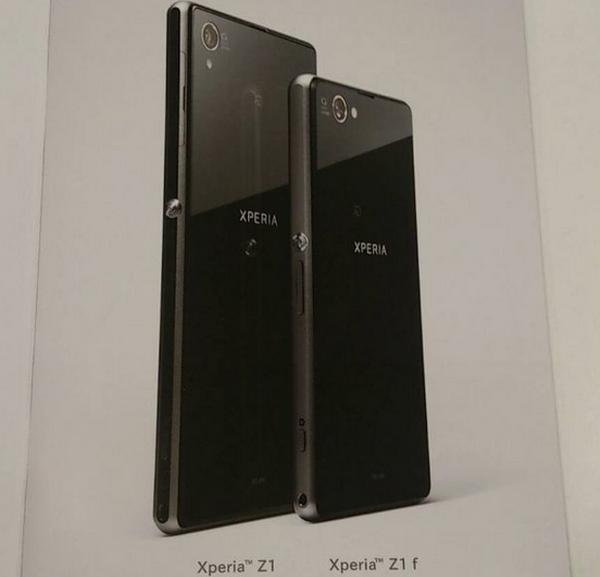 There has been growing number of so called mini versions of flagship smartphones launched recently, which while having a smaller form factor they also have lower specifications. Now the much rumoured Sony Xperia Z1 Mini is listed by a carrier with some impressive specs.
We have heard rumours of a smaller version of the recently launched Sony Xperia Z1 for a while now and were originally going under the name of Honami, which is just like its bigger brother. Now a catalogue listing for Japanese wireless carrier NTT DoCoMo has appeared that is showing specs and an image of the device.
Of course such things are easily faked but the listing looks like previous ones that have appeared and proved to be accurate, and the device is being referred to as the Sony Xperia Z1 f, and shows a smartphone made out of glass while simply looking like a smaller version of the Xperia Z1.
There seems to be four colour options was well that include black, pink, white, and yellow but more importantly the specs fit in with previous rumours about the device. It seems the device will have a 4.3-inch display at a resolution of 720 x 1280, and powered by the same Qualcomm Snapdragon 800 quad core processor clocked at 2.2GHz as the bigger model.
The rest of the specs seem to include 2GB of RAM, 20.7-megapixel rear camera, 2-megapixel front facer, 16GB of internal storage, 2,300 mAh battery, and IP55/58 water and dust proofing. So if accurate away from the display most of the other specs will be on par with the full sized Xperia Z1.
Do you like the sound of the Sony Xperia Z1 Mini?
Source: Xperia Blog.