ABC123 Coloring Book Pro app for kids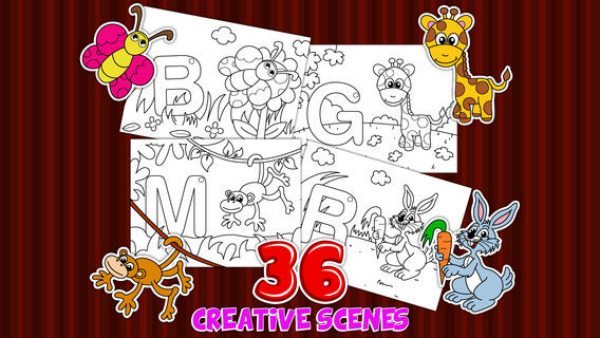 When you look at the iTunes Store top 10 new apps the 'ABC123 Coloring Book Pro' app takes the number 1 slot in most countries.
There are so many apps that can keep kids occupied for hours; ABC123 Coloring Book Pro is one of those. The app is only 99 cents (69p) from iTunes; just visit the App Store on your device and search for the applications.
ABC123 Coloring Book Pro will provide children with many coloring pages that will help them learn numbers and the alphabet.
The apps main features include: Superb color palette with 35 vibrant hues, 26 Alphabets Coloring pages and 10 numbers, Adjustable brush size, One-click reset button to clear the whole image and start over and Easy access to eraser.
This app has the ability to save the colorings to the photo library, which can be then saved as your own wallpaper, they can be shared on Twitter and Facebook. Yes we are guess parents social sites because if you are learning 123 and ABC we guess you are way too young to have a Facebook or Twitter account.
Colored Pages can also be sent to any AirPrint-enabled printer, this app looks fun and we can see kids loving it. Hope you enjoy — if your child is already using ABC123 Coloring Book Pro please do let us know.