HTC One Max images show nice new features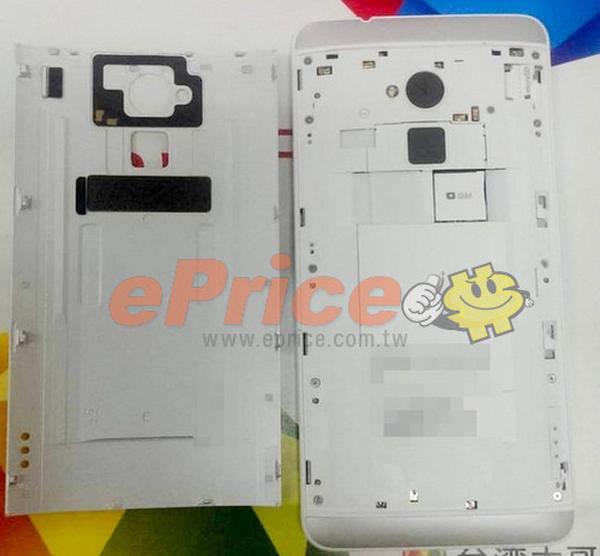 It seems pretty obvious that HTC will soon be launching a phablet sized smartphone following numerous leaks and speculation, and now some HTC One Max images show some interesting new features that could possibly be coming with the device.
There have been a number of images seen before that are supposedly of the HTC One Max, and the handset has recently made an appearance at the FCC. Now ePrice that were responsible for other image leaks have provided the image that you can see on this page that shows the device with a removable rear cover.
It is also being claimed that there will be some new accessories that include an additional battery door that will have its own 1,200 mAh battery that fixes to the device via three pins underneath the stock battery cover of the handset.
The site is also claiming that the international version will have this removable rear cover along with a microSD card slot that can expand the storage on the device by a further 64GB. The handset is expected to feature a 5.9-inch Full HD display while the processor powering the device has been the subject of some debate.
We have heard the device could be either coming with the Qualcomm Snapdragon 600, 800, and even the Snapdragon S4 Pro chip. Rumours have suggested that the device will be unveiled later this month before a global release and hopefully invites to an event will soon go out.
Source: ePrice via Google Translate.