The Cave adventure game for iOS released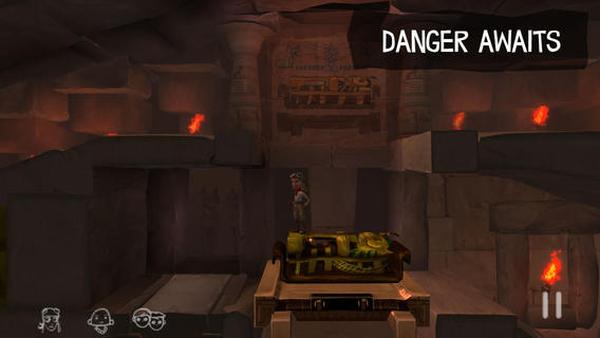 Gaming fans are constantly being treated to new titles that begun life on PCs or home consoles, and now the hugely popular adventure game The Cave has found its way onto the Apple App Store for iOS users to download.
Double Fine's hugely popular adventure puzzle game has recently been released for iOS devices along with a trailer video that can be viewed below. The game is already available on PC, Mac, PlayStation 3, Wii U, and the Xbox 360 and has now been ported over for iOS users with some tweaks to the controls.
The developers have altered the game so players can control the characters via taps on the display which is a nice move and better than just adding virtual buttons on the display. There are seven different characters although only three are playable at once, and each of them has their own unique abilities, stories, and personalities.
The game centres around these characters as you explore the depths of the cave, and as you get deeper they learn more about themselves and how they got into the position they now find themselves in.
During the game you can switch between characters and work together to solve puzzles with the goal of trying to escape the cave, and this gets closer as you solve each puzzle. The Cave has already gained positive reviews from users, and is available from the App Store priced at £2.99/$4.99.
Have you been waiting for this game to be released?