Sony Xperia Z Ultra CP12 is ultimate case cover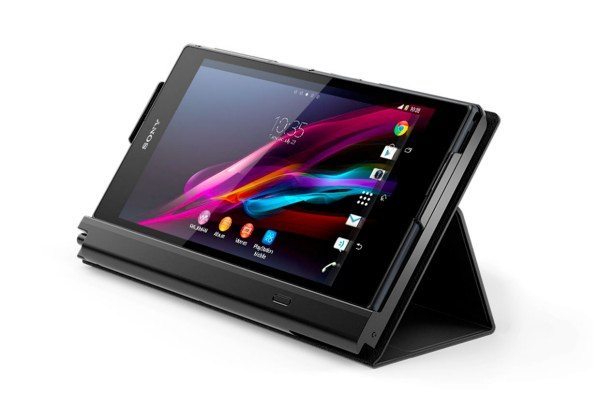 We always like to bring readers information about some of the best smartphone accessories available, and today we have some details about an official Sony accessory. The Sony Xperia Z Ultra CP12 is the ultimate case cover for this smartphone, offering both power and protection.
The Sony Xperia Z Ultra is (as the title suggests) a phablet-sized device. It has a 6.4-inch display, and as it's not exactly a standard size smartphone accessories can be thin on the ground. However, Sony has just unveiled the Sony Xperia Z Ultra CP12 Power Cover, although there's no word yet on a price for this accessory.
The Xperia Z Ultra has some impressive specs and is exceptionally slim at only 6.5 mm thick. Therefore many owners will appreciate a case for that added protection and this one also offers added power in the form of an integrated 3000 mAh battery for extra charge with one simple press of a button.
The CP12 Power Cover is a flip-style case and has the added benefit of being able to be folded to use as a stand for the Xperia Z Ultra. The Power Cover comes with an EC21 charging cable that has a magnetic connector. This cable can be used to charge the phone and the batteries of the CP12 simultaneously.
As well as all this it also comes with an extendable stylus. The CP12 Power Cover is only available in black and you can see more details at Sony here. Hopefully Sony will reveal an availability date and price soon.
If you have an interest in the Sony Xperia Z Ultra smartphone, what are your thoughts on the CP12 Power Cover? Will you be purchasing this Sony accessory as soon as it becomes available?