iPhone 5S vs Galaxy S4 in US Carrier best seller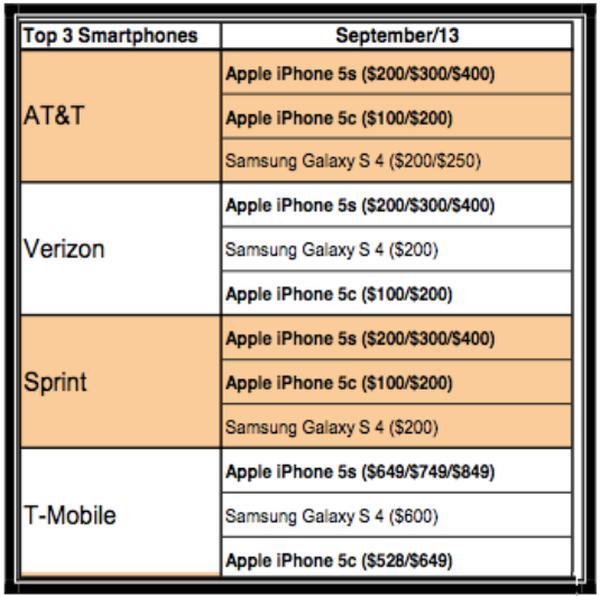 Samsung and Apple may be battling it out in various court cases around the world, but the two companies are also trying to attract the most customers to their products. Now we can look at the iPhone 5S vs. Samsung Galaxy S4 for the best seller in the US on the various carriers.
It has only been a short while since the new Apple iPhone 5S was released to the public in certain regions around the world, with initial stock quickly becoming exhausted. Now the September sales figures have been released by Canaccord that reveal the iPhone 5S has hit the top on all four of the major US carriers.
The iPhone 5S is now sitting at the top of the tree on AT&T, Sprint, T-Mobile and Verizon Wireless beating the Galaxy S4 and iPhone 5C. The cheaper iPhone 5C is above the Galaxy S4 on both AT&T and Sprint while in third place on the other carriers.
It has to be remembered though that the Samsung Galaxy S4 has been available for a number of months now so the early peaks that a new smartphone will enjoy will have tailed off a little. It will also be interesting to see what the figures will be for October as this will include any sales of the Samsung Galaxy Note 3.
This news comes as we have seen some retailers discounting the iPhone 5C model already which may help to further boost sales of the device.
Are you surprised by this news?
Source: Fortune Image Canaccord.