Gunner Z iOS app is a download must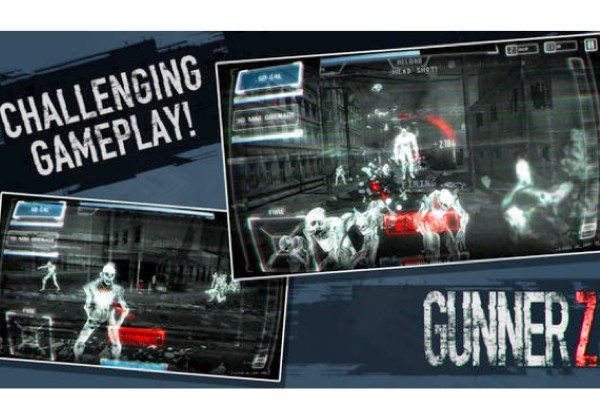 We always attempt to keep readers in the know about some of the best new gaming apps out there, and today we want to tell you about Gunner Z for iPhone, iPad and iPod touch. If you like action games featuring war and zombies then the Gunner Z iOS app is a download must.
Gunner Z comes from BitMonster Inc., and although it only released earlier this month it's already earning some rave reviews. You take control of a fleet of armored assault trucks in a bid to overcome an army of zombies, and you are the only one who can stop them.
The difference with these zombies are that they are not the usual kind of mindless undead, instead these zombies are being used by General Thacter as a powerful military threat alongside biological beasts. Just some of the features include NightVision imagery, dynamic levels, vehicle and armor customization, and a vast choice of weaponry.
There are over 30 missions, character levels, Dynamic Weather FX, iCloud support and Airplay support for Apple TV, and players can also challenge friends and benefit from Game Center leaderboards. Below this story we've embedded a video showing Gunner Z iOS gameplay to give you some idea of what you could be enjoying.
Gunner Z is compatible with iPhone 4, iPhone 4S, iPhone 5, iPhone 5C, iPhone 5S, iPad and Pod touch running iOS 6.0 or later. It is not compatible with the iPod touch 4th generation though. You can see more or download the Gunner Z iOS app at iTunes here. It's a free app though there are in-app purchases available.
We'd really like to know what you think of this iOS game. If you already have the Gunner Z game then perhaps you could let us know if you recommend it or not? Maybe you're heading to the App Store right now so that you can play the Gunner Z iOS app?