Nokia Lumia 1520 seen with iPhone 4S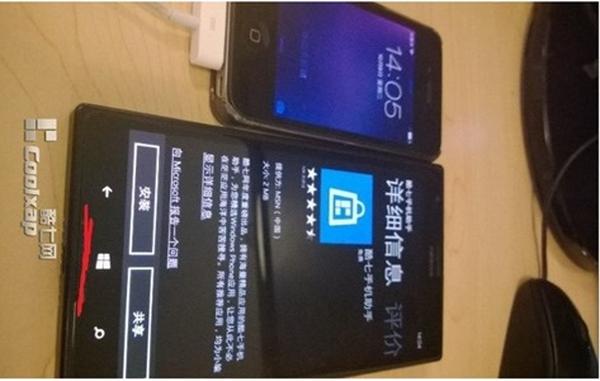 While the company looks set to be swallowed up by Microsoft it's still business as usual for Finnish handset manufacturer Nokia, and the company is set to launch a new flagship smartphone in the coming weeks with the Nokia Lumia 1520 seen again alongside an iPhone 4S.
The image that you can see on this page comes courtesy of the guys over at WMPoweruser that shows the upcoming Nokia Lumia 1520 next to an iPhone 4S, and there is also another image that shows the device alongside another Lumia device.
We have already seen some press images of the handset appear before with the handset due to be unveiled at a special event taking place in Abu Dhabi on October 22nd. The device is expected to feature a 6-inch Full HD display that will be powered by the quad core Qualcomm Snapdragon 800 processor.
The Windows Phone platform is set to receive the GDR3 update that will now offer support for such high end specs for the first time, and the handset is expected to feature a 20.7-megapixel rear facing camera paired with Xenon and LED flashes.
This will mean the device will have a similar hump on the rear similar to the Lumia 925, and the company is expected to announce a number of other new products that include its first tablet PC.
Will you be considering the Nokia Lumia 1520?