HTC One Android 4.3 update on AT&T could start today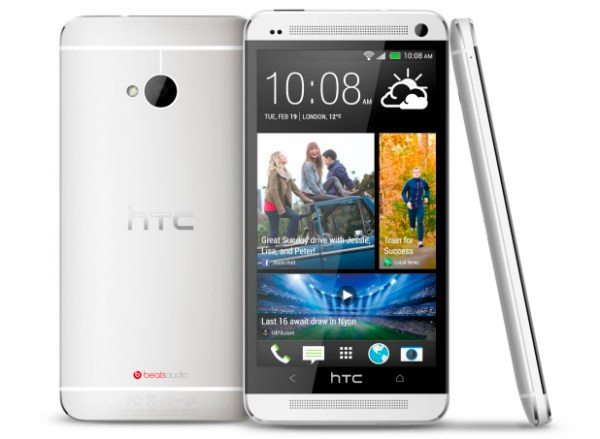 We know that there are many HTC One owners out there who are waiting patiently (or not so patiently) for the Android 4.3 update. There's now some promising news about the HTC One Android 4.3 update on AT&T as it looks as though the rollout could arrive at some point today.
The Android 4.3 Jelly Bean update for the HTC One has been slowly rolling out for owners in various regions and on different carriers, and last week we informed AT&T owners of the news that HTC America president Jason Mackenzie had tweeted some information on this.
In a tweet he posted that the update had now been certified for the AT&T HTC One and that it could start arriving from this week. Following this Jason Mackenzie has now come up with further news on Twitter. When somebody responded to the initial tweet about the update for the HTC One on AT&T Mackenzie replied that it "should start on Tuesday," which of course is today.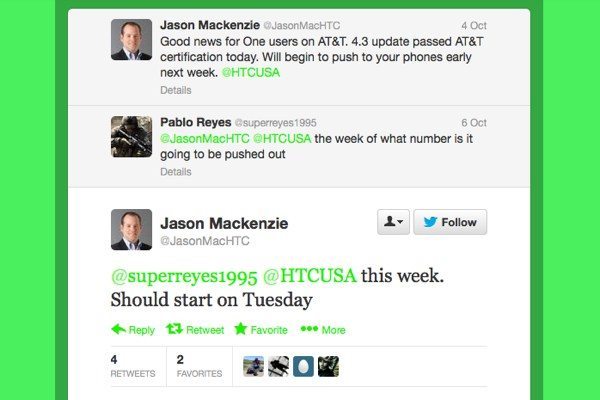 Mackenzie didn't clarify any particular time for the update to begin rolling out other than Tuesday, and of course there's that word "should" to consider. Nevertheless this is a promising indicator that the HTC One 4.3 update could appear later today for AT&T customers.
HTC has also stated that the update should arrive for T-Mobile HTC One owners by mid-October, and with Verizon customers by the end of October. AT&T customers will see major benefits with the update for their HTC One smartphones, not only from the upgraded Jelly Bean, but also with improvements to HTC Sense.
We'd really like to hear from readers of the AT&T HTC One. If you receive the Android 4.3 Jelly Bean update for your phone today, do please let us know by sending your comments. Will you be eagerly checking your phone for the update throughout the day?