Flickr app iOS 7 update adds more features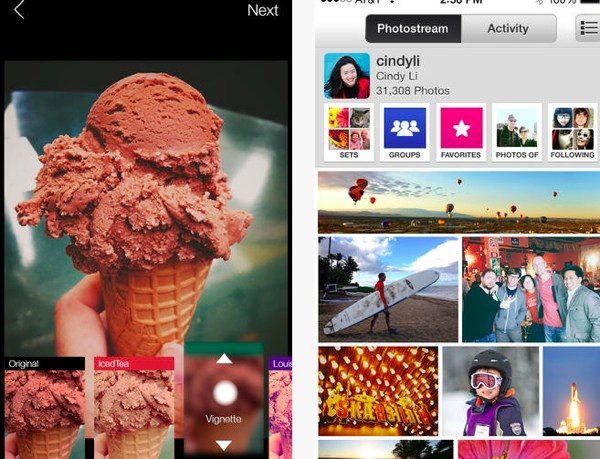 If you're a user of the popular iOS Flickr app then this next piece of news is for you. The Flickr hosting service has just been updated for iOS 7 and has gained an automatic upload feature as well as a new editing tool.
Flickr is a photography app that provides photo-editing tools and filters for its users. Photos saved to Flickr will last a lifetime and users have a terabyte of space, which is claimed to be the largest amount offered by any photo site in the world.
The Flickr by Yahoo app for iOS has seen several updates recently, and today a new update to version 2.30.1503 has arrived on the App Store. The update makes full use of the improvements offered by iOS 7, and this latest version means that users can automatically upload photos at full resolution from their iPhone camera roll.
The sharing feature is set to 'private' by default and works over cellular or Wi-network by default. Users can change this to Wi-Fi only if preferred. Remember that users get a free terabyte of storage, so you don't need to worry too much about full resolution photos taking up too much space.
As well as the new auto upload feature the Flickr editor also now provides auto straighten support, and the update also provides a fix for Google sign-in issues. If you're new to Flickr then it's available from iTunes here. It's a free app and is compatible with iPhone, iPad, and iPod touch running iOS 6 or later.
Are you already a Flickr iOS app user? If so, let us know what you think about the benefits of the latest update for iOS 7 by sending your comments.