Samsung Galaxy S5 design compared to older models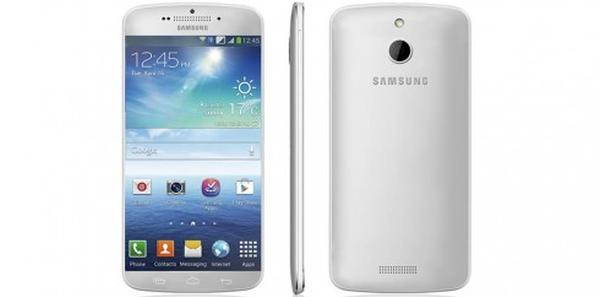 Samsung has been coming under some criticism recently for the design of some of its flagship smartphones being pretty similar even in new versions of their handsets, while others believe if it isn't broken why fix it. The Samsung Galaxy S5 design we have for you today is being compared to older Galaxy S3 models.
We often bring you different concept phone ideas and today's is the work of Tobias Hornof, and as you can see the device is using an edge to edge display design which is around the same size as the current Galaxy S4, or maybe just creeping up a little to 5.2-inhces.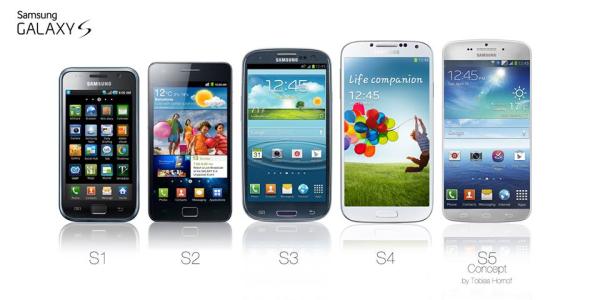 The device looks to be using the premium materials that the company looks set to be using next year for its flagship smartphones, and this is also coming with a pretty slim form factor. This could be a unibody design which wouldn't go down to well with fans of the company if they couldn't remove the rear cover gaining access to the battery and other features.
The physical home button has been changed in favour of a capacitive one which may also not prove popular among Samsung fans. There is an unobtrusive camera module on the rear with a 16-megapixel sensor, while around the front is an 8-megapixel shooter, and under the hood is the promised 64-bit processor along with 32GB or 64GB of built in storage.
Maybe the device would come with the choice of Android 4.4 KitKat or Samsung's own Tizen operating system, and the touchpad will possibly include the fingerprint scanner that we recently heard about.
As you can see from the second image this concept Samsung Galaxy S5 design is placed alongside its older relatives so you can see how the device has evolved over the years, or not as some might say.
Do you like this Samsung Galaxy S5 design?
Source: Concept Phones.