Ingo Monster High kids 7-inch tablet, where to buy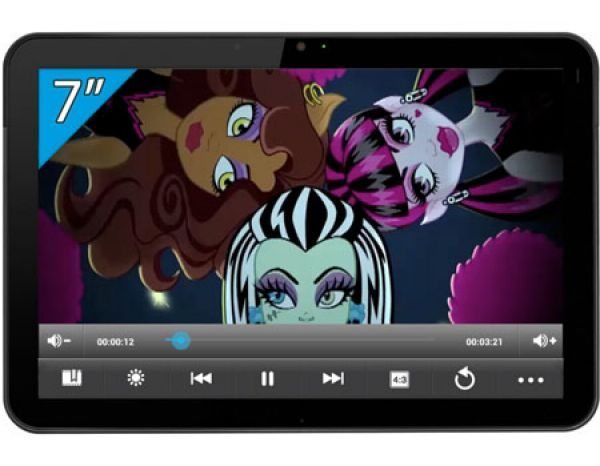 Kids love anything that has style and super cool, so today we want to share with you the lovely Ingo Monster High premium kids tablet. The stunning Android Hello Kitty Monster High 7-inch tablet is great for children, and we will let you know where you can buy from and at what price.
The Monster High tablet has a 7-inch touchscreen that can be connected to the Internet thanks to WiFi, other features include 4 GB internal storage and USB connection.
The tablet also comes with a 0.3-megapixel camera, Monster High interface, as well as many different wallpapers and many languages in the menu include Dutch, Spanish, Italian, English, French, Polish, Portuguese and German.
Also includes personalised Monster High software preloaded to the tablet, parents can create many user accounts, this is great because they can create the control of online content. Parents can also create a list of permitted access websites etc.
Ingo does have an age restriction; the tablet is NOT suitable for those under the age 36 month.
You can buy the Monster High 7-inch tablet via Argos for only £119.99, and via Amazon from £126.36. There are so many tablets you can buy kids, please let us know if you think the Monster High Ingo premium 7-inch tablet is ideal for you child?
For more information please do click on the relevant links above.