New iPhone 5S cases, 5C indecision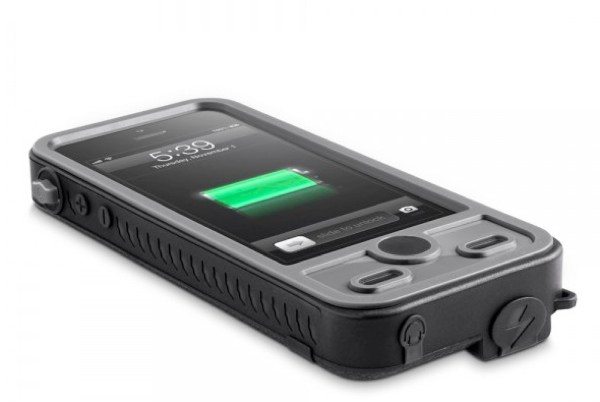 The Apple iPhone 5S and 5C recently released and if you have purchased one, or are intending to, one of the first accessories that many of you will be thinking about is a case to protect your new smartphone. Today we have some information about some new iPhone 5S cases, though there appears to be a certain amount of indecision over iPhone 5C cases.
Yesterday we showed readers some of the best iPhone 5S cases from Case-Mate, and the three cases we want to give you some details of today offer some serious protection for those who require a case that will withstand the elements. These are iBattz iPhone 5S cases that also offer extra charge for your handset when you need it.
The Mojo Refuel Battery Case is claimed to be the world's first removable power solution for the iPhone 5 and 5S. It has a 2200 mAh I9300 battery module, but where most battery cases have a sealed battery, this one is user replaceable. This is a great idea then for those who intend on being away from a power source for days or even weeks.
There's no doubting that this is a rugged case, although as is often the way with these sorts of cases it does add a fair amount of heft to your phone. It has a grooved bumper for extra grip, precise cutouts for access to controls, screen protection offered by a bumper lip, micro USB recharge, and a convenient cutout for plugging in and removing headphones. The price is $74.95.
There's also the Mojo Refuel Armor Battery Case that offers many of the features of the first case but with even greater protection. This has an exo-skeletal design offering shock absorbance from impacts such as drops, knocks and vibration. It also has sealed ports to keep dust and sand out as well as light splashes of water. This case is priced at $89.95.
Finally we have the Mojo Refuel Aqua Battery Case and as its title suggests this is a waterproof battery case, still with an interchangeable 2200 mAh battery. This one is waterproof, shockproof, dirtproof, snowproof and childproof, certified to IPX8 standard. It has a rather costly price tag of $119.95 but then again it has a lot to offer to people who are extremely active or need a case able to withstand some really tough treatment.
So what about the iPhone 5C? This is rather interesting, as although we have seen a lot of interest in iPhone 5S cases, the iPhone 5C seems to be a different story. Of course the iPhone 5C looks very different to the more premium glass and aluminum build of the iPhone 5S, and maybe people feel that it's more colorful plastic casing doesn't need protection.
However, Apple has come up with its own official cases for the iPhone 5C, so obviously feels that people will still want extra protection for the device. Plastic may look tougher than other materials for a phone, but damage can still occur although it may crack rather than dent.
Another thing to consider is scratching, and it has been well documented that previous metal build iPhones can be prone to scratches. Although the plastic iPhone 5C may look more durable, it might just as easily be scratched but there has not been much time to evaluate this yet.
One more reason that people might want a case, or even a number of cases for the iPhone 5C is simply to offer a change in look from time to time. It would good be good to hear your thoughts on this though.
Do you think you would be more inclined to buy a case for the iPhone 5S rather than for the iPhone 5C? Let us know with your comments.