Tesco Hudl tablet performance review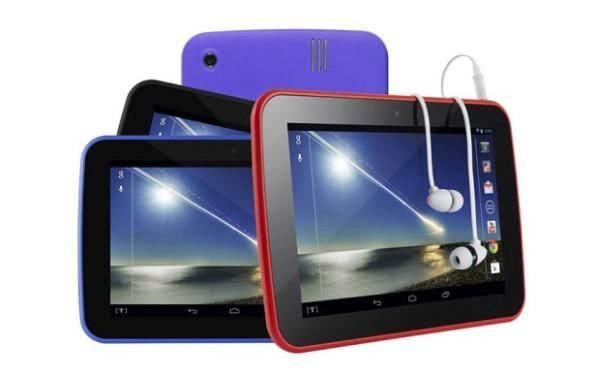 We have reported about the new Tesco Hudl 7-inch tablet a few times now, but today we want to provide you with a performance review provided by a couple of videos.
The videos below cover the 3D Mark and AnTuTu benchmark tests at 720p and 1080p, and the other shows the full performance benchmark. This is a tablet that many other websites have put up against the Nexus 7, but this tablet from Tesco's focuses on kids and is of course family focused.
For only £119 the Tesco Hudl tablet is a bargain considering you get specs such as 7-inch HD LCD with 1,440 x 900 pixels, 1GB of RAM, 1.5GHz quad-core processor, Android 4.2.2 Jelly Bean Operating System, the Tesco Hudl spec sheet also includes a 16GB internal storage expandable up to 32GB thanks to the microSD card slot. Other features include a 3MP rear camera and a 2MP front-facing shooter.
Please watch the videos below of the performance benchmark and the 3D Mark and AnTuTu benchmark tests below. Someone asked if they could bench it on AnTuTu and Quadrant, and the results came back with – Quadrant score – Total: 5014 CPU: 13771 Memory: 3839 I/O: 4467_ 2D: 962 3D: 2030 and AnTuTu score at 18908.
If you would like a full Tesco Hudl tablet review we recommend our readers visiting The Guardian, they have some interesting pointers, so well worth the read.