iPhone 5S blue screen problem, iWork debate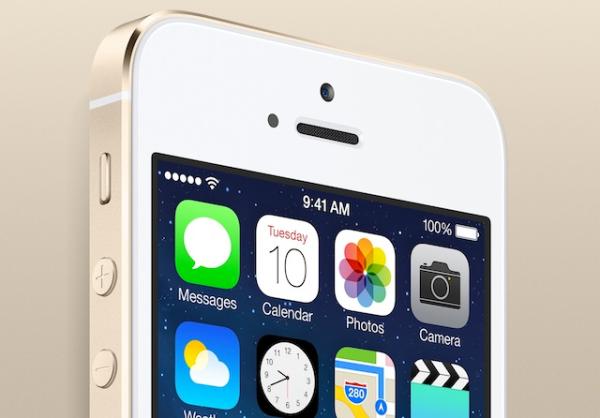 It is not unusual for new smartphones or the software running on them to be met with some early bugs or problems, and it seems that Apple is currently experiencing a variety of issues. Today we have news of the iPhone 5S blue screen problem and an iWork debate.
In the last couple of weeks it seems a growing number of iPhone 5S owners have been experiencing a few issues with their smartphone. Some have been met with a blue screen or the handset restarting each time they open iWork or a number of third party applications.
There is a thought that it could be something to do with the switch to the A7 64-bit processor, but a growing number of users have been reporting the dreaded blue screen of death. One reader contacted iDownload Blog and stated the problem only seems to rear its head when the edit documents option is selected, and don't fully leave the document in question before pressing the home button.
The problem certainly looks to be software related instead of a major fault with the handset itself, but other users have complained that the device restarts after pressing the home button to switch pages, and seems to be affecting all versions of iOS 7.
There have been reports that wiping the handset before restoring it as a new device also doesn't solve the issue, and others have still had the problem after taking it back to Apple and getting a new model.
Other apps that have also been causing problems with the iPhone 5S include Nike+, Facebook, ESPN, and many more with the problem causing more issues for some users compared to others. Some have suggested coming out of the iWork document before pressing the home button or disabling the iCloud document syncing.
This is done by going to settings before selecting iCloud then Documents and Data, and then choosing Pages, Keynote and Numbers switches to off. It may just be that the apps are having issues running on the 64-bit processor but in 32-bit mode, as it doesn't seem to be a problem on older hardware.
Hopefully Apple gets an update out soon to fix this growing problem and comes after other issues soon became apparent shortly after iOS 7 was released to the general public. Check out the two videos we have embedded below that highlight the problem.
Have you had the blue screen issue on your iPhone 5S?