Samsung Galaxy J launched, turbocharged S4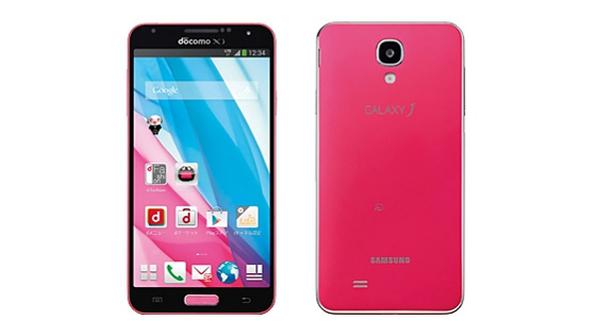 It doesn't seem like a day goes past without Samsung bringing out another flagship smartphone in one form or another, and now the Samsung Galaxy J has been launched for some and feels a bit like a turbocharged Galaxy S4.
Samsung has already launched the Galaxy S4 LTE-A device, and now for customers of Japanese carrier NTT DoCoMo the Galaxy J has appeared in a variety of bright colour schemes. The new smartphone features a 5-inch Full HD Super AMOLED display, and while the Galaxy S4 is powered by the Qualcomm Snapdragon 600 quad core processor, the J has been upgraded to the Snapdragon 800 chip.
It has also seen an increase in RAM which now sits at 3GB compared to 2GB of RAM on the S4, and the handset also features 32GB of on board storage with expansion of via microSD card up to 64GB possible.
Camera wise there is a 13.2-megapixel unit on the back while around the front is a 2.1-megapixel shooter, but the handset is slightly thicker and weighs 146 grams compared to 130 grams that the S4 comes in at.
It will be available in Coral Pink, Lapis Blue, and Satin White colour options but it is not known if the device will see a global release at some point in the future.
Would you like the Samsung Galaxy J?
Source: NTT DoCoMo via Google Translate.