Pantech Vega Secret Note specs has some clout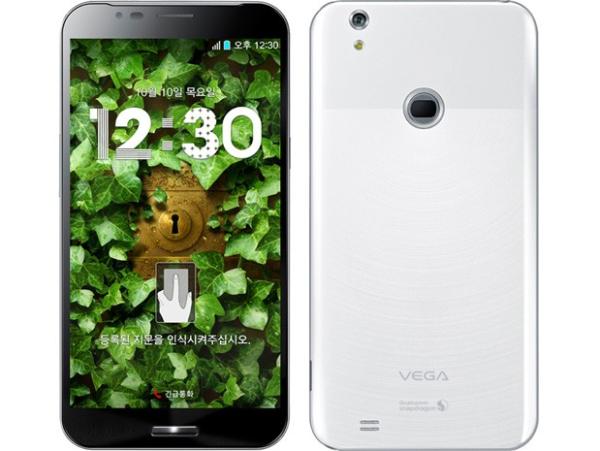 There was a time that Samsung had the phablet smartphone market pretty much all to themselves, but now other companies are releasing various handsets, and the Pantech Vega Secret Note has specs that have some clout.
After some leaks about the upcoming handset the Pantech Vega Note has been made official by the company and the handset brings with it some pretty neat features. The device features a 5.9-inch Full HD display that is powered by the quad core Qualcomm Snapdragon 800 processor along with a worthy 3GB of RAM.
It also has its own stylus that is being called the V Pen and is running the Android 4.2.2 Jelly Bean operating system, while camera wise the device has a 13-megapixel unit on the rear and around the front is a 2-megapixel shooter.
Storage comes in at 32GB but there is also a USB host mode that provides up to 2TB of cloud storage as well. The new smartphone also has its own fingerprint scanner that while unlocking the handset, it provides a way to reveal sensitive data such as phone numbers, images, and more.
There is also LTE-A support and the handset is set to be priced at 900,000 won which is about $840 off contract, and is due to arrive on all three major carriers in South Korea but Pantech has yet to reveal when it will be available or if it will be released elsewhere.
Do you like the look of the Pantech Vega Secret Note?
Source: Pantech (translated).