Samsung Galaxy Note 3 S Pen use video focus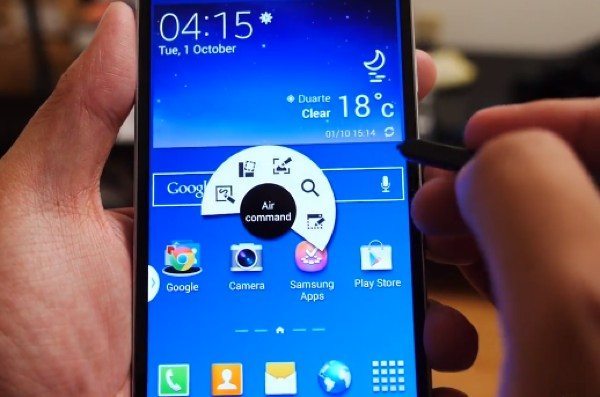 The Samsung Galaxy Note 3 will be in big demand over the next few months. This impressive phablet has a lot to recommend it, and one of its most popular inclusions is the S Pen stylus with a whole bunch of features that enable it to be put to good use. If you want to know how to get the most out of your Samsung Galaxy Note 3 S Pen stylus, you might want to check out a video focus on this.
We've embedded a 7-minute YouTube video look at the Galaxy Note 3 S Pen feature, and we think this will really help users to understand its many capabilities and benefits. This video concentrates purely on the S Pen as a pointer and handwriting tool
The video begins with a look at the new S Pen design and then a look at the S Pen in the Settings Menu. It's noted that this can detect if the S Pen stylus is inserted in the device or not, and also enables users to customize what happens when the pen is removed, such as vibration or noises.
The video goes on to look at the cursor that appears on the screen when you hover the tip of the S Pen over the display and then looks at various functions and new features for the S Pen. The final part of the video looks at the Air Command Menu and its five categories, Action Menu, Scrap Booker, Screen Write, S-Finder and Pen Window.
It shows how to access the Menu and then details each of the categories of Air Command, and we feel the video gives an excellent overview of S Pen use on the Galaxy Note 3. If you maybe haven't been getting full use of the S Pen then this video is likely to inspire you to use it more.
We'd like to know if you found this video helpful and what you think of the S Pen features for the Samsung Galaxy Note 3. Is the stylus use one of the main reasons you like this device so much? Let us know by sending your comments