iPad 5 deterrent from higher resolution iPad 6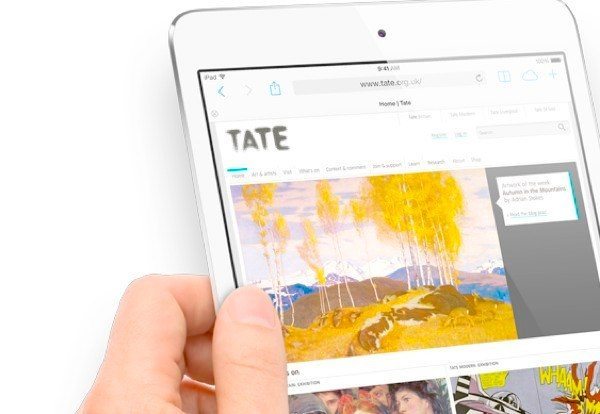 The Apple iPad 5 hasn't yet been officially introduced and yet news and leaks are already starting to emerge for the 2014 iPad 6. It appears that the display for the sixth-generation iPad could step up pixel density by a massive 30 to 40%. We wonder if this might deter some customers from purchasing the upcoming iPad 5, with potential buyers holding out for the iPad 6 instead.
Some readers may have heard the recent rumors that Apple might release a much larger iPad next year with a screen size of around 12-inches. However, this is now being disputed by KGI Securities analyst Ming-Chi Kuo.
Instead Kuo feels that Apple will release an iPad 6 that has the usual 9.7-inch display size but much higher pixel density than the iPad 5 that will soon to be launched or the currently available iPad 4. The idea of a larger 12 to13-inch iPad 6 is felt to be unlikely because of the feeling that current technology limitations would not offer a good mobile experience.
However, for the 2014 iPad it's said a 30 to 40% ppi increase will be possible because of advances currently being made in Oxide and a-Si technologies. Enhanced visuals would no doubt be a huge hit for the new 2014 iPad that is thought will release late next year.
Kuo's research note also briefly mentioned the iPad mini 3, which is likely to release at the same time as the iPad 6. There has been a lot of speculation over whether the upcoming iPad mini 2 would have a Retina display or not, but Kuo feels that it will and that the iPad mini 3 would then have the same display resolution.
An event to introduce the iPad 5 and iPad mini 2 is rumored to be taking place on October 22. Would you like to see next year's iPad 6 have this vastly increased resolution? Might that deter you from purchasing the iPad 5 when it releases this year? Let us know with your comments.
Source: MacRumors