Argos MyTablet vs. Tesco Hudl lower price and specs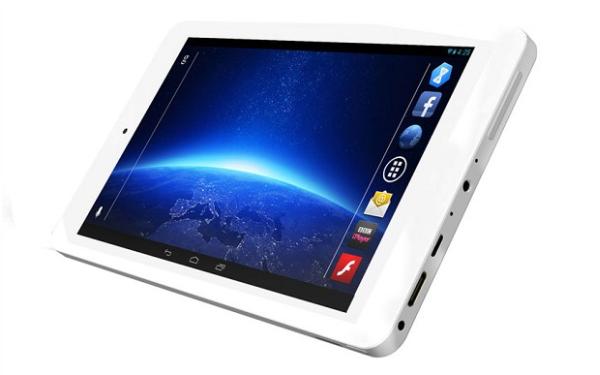 The budget Android tablet market has long been filled with a number of different devices and in the lead up to Christmas we have been seeing even more devices becoming available, and today we are looking at the just announced Argos MyTablet vs.Tesco Hudl Tablet with a lower price and specs.
Supermarket giant Tesco recently launched its Hudl Android Jelly Bean tablet to UK consumers, but now it has some cheaper competition via catalogue retailer Argos with its MyTablet. Tesco's offering is priced at £119 or less if you have any of the stores point's vouchers, while the MyTablet comes in at £99.99.
Both devices have a 7-inch touchscreen display with the Hudl sporting a resolution of 1440 x 900 with a pixel density of 242ppi, while the Argos MyTablet has a resolution of 1024 x 600 with a 169ppi.
The Argos slate is powered by dual core processor that is running at a 1.6GHz clock speed which compares to the Hudl that has a quad core 1.5GHz processor with 1GB of RAM. Tesco's Hudl also has the better cameras with a 3-megapixel rear facing shooter paired with a 2-megapixel unit around the front.
This compares to the MyTablet that has a 2-megapixel rear facer paired with a 0.3-megapixel front facer. The Hudl has 16GB of internal storage that is expandable by a further 32GB via microSD card while the other slate only has 8GB of onboard storage, although this is also expandable by a further 32GB.
Battery life on the Hudl is promised to last up to 9 hours which compares to the MyTablet at only 5 hours, while both devices are running the Android 4.2.2 Jelly Bean operating system. Both devices have Wi-Fi and Bluetooth connectivity while the Hudl also has GPS, and they also feature microUSB and HDMI ports.
The Tesco Hudl Tablet comes in four colour options while the MyTablet only has two which will be available from tomorrow online and in store.
Do you think that the Argos MyTablet is not worth getting when compared to the Tesco Hudl?