Samsung Galaxy S4 Verizon Jelly Bean update is not 4.3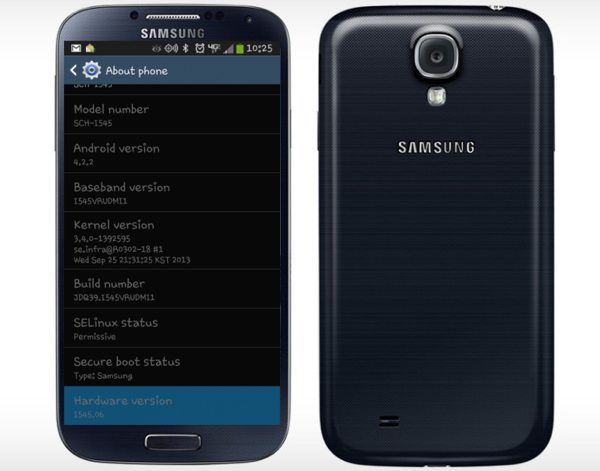 Those that own the Samsung Galaxy S4 on Verizon will be happy to learn that a new Android jelly Bean update is now available.
The new Verizon Samsung Galaxy S4 update upgrades to build VRUDMI1 from VRUAME7 according to Droid-Life, this update is apparently a minor one so no big build up for the official Android 4.3 Jelly Bean release.
The Verizon SGS4 VRUDMI1 update is still running Android 4.2.2, the source above has a screenshot of the update running on their device, they did go on to say they keep getting an error when trying to install it.
If you are root it would make perfect sense to steer clear of the update, most of the comments over on Droid-Life goes into the screenshots font. Some of the comments are rather interesting; one reader said, "For crying out loud, Kellen, change that font! No one wants to see that." The commenter meant Kellex not Kellen.
For those not on Verizon you may want to have a little read here, Samsung Galaxy S4 Android 4.3 Jelly Bean update final build has been leaked and we have all the details for you.
Have you installed the new Verizon Samsung Galaxy S4 VRUDMI1 update yet?