HTC BlinkFeed in Sense 5.5 can be turned off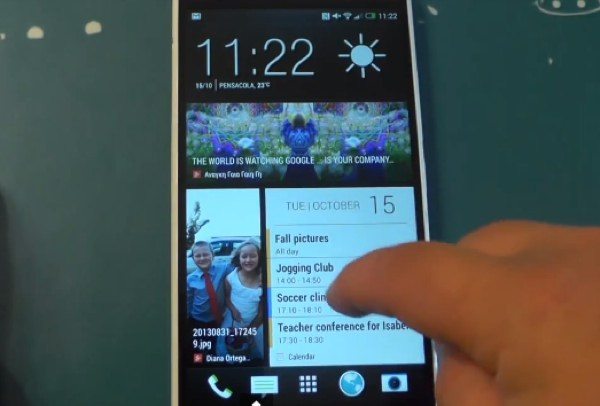 Whenever new features are brought to phone software there are always some people who appreciate the changes and others who are not so keen. One such example was BlinkFeed that arrived in HTC Sense 5. However, with the Sense 5.5 user interface device owners will be able to turn BlinkFeed off and we can show how easy that is.
BlinkFeed is built into the home screen with Sense 5. Essentially it's a customizable news source giving users the latest from news sources and social media channels such as Twitter and Facebook on their home screens. It's fair to say that it received a mixed reception though.
Of course there are some device users who really appreciate BlinkFeed, but there are others who just don't like it at all and would rather it wasn't there. This issue has been exacerbated by the fact that device owners who have HTC Sense 5 cannot turn off this feature, although some people chose to install a new launcher instead.
A week ago we informed readers about some of the new features of HTC Sense 5.5 and mentioned that BlinkFeed would be able to be turned off. Sense 5.5 is about to arrive, coming first to the HTC One Max that has just been officially unveiled.
Users of devices using Sense 5.5 will be able to easily and quickly turn of BlinkFeed, and we've embedded a video below that shows exactly how this can be accomplished. Basically it involves pinching fingers together on the home screen, which will open the home screen overview. Then it's simply a question of tapping the BlinkFeed on/off button at the top left.
Therefore if you're not a BlinkFeed fan you don't need to have that annoyance once Sense 5.5 arrives, so check out the video below showing just how easy it is to get rid of. Are you a BlinkFeed fan and can't imagine why anybody would want to turn it off? Maybe you're pleased to hear this option is coming to Sense 5.5?