LG G2 low contract price with TalkTalk in UK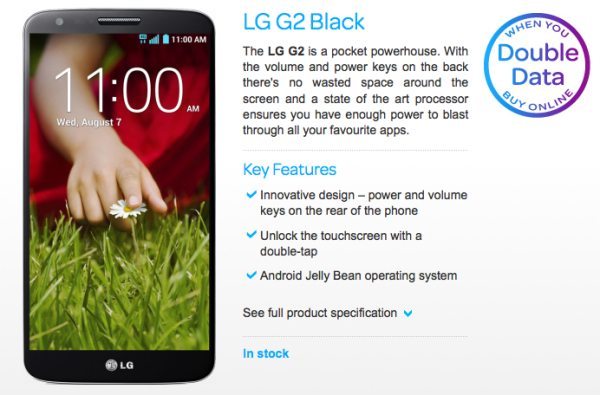 From today TalkTalk customers can get the LG G2, which some expert reviewers are calling the best smartphone available, for a market-leading £25 a month with no upfront cost on TalkTalk Mobile's Small plan, which includes 100 minutes, 250 texts and 100MB data.
The Medium plan costs £30 a month and has 500 minutes, unlimited texts and 500MB data, and the Large plan costs £40 a month and has unlimited calls and texts, and 2GB data.
Critics have raved about the LG G2's 5.2ins display, long life 3,000mAh battery and 12 megapixel camera. It includes innovative features like a button on the back panel, making it easy to take self-portrait photographs, and a guest mode, allowing customers to lend the handset to friends and family while keeping their settings and data safe.
This is the latest flagship to be available at market-leading prices from TalkTalk Mobile, following the announcement of a £3.50 a month SIM only price plan earlier this month.
TalkTalk customers can also get the Samsung Galaxy S4 from £30 a month, the HTC One from £25 a month and the Sony Xperia Z from £25 a month, as well as a range of Smartphones from just £5 a month including the LG Optimus L3 II and Samsung Galaxy Y. These offers are reserved for TalkTalk customers. Customers signing up online get double the data allowance.
For more information please visit TalkTalk to bag yourself a new shiny LG G2 smartphone.