Free calls to World Cup in Brazil summer 2014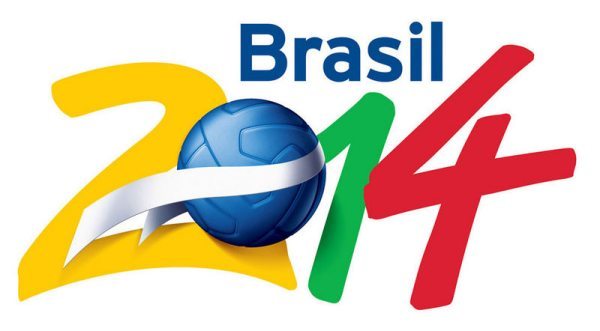 Mobile travel expert TravelSim has teamed up with fellow Estonian based company Skype making it free for Skype users to call all TravelSim mobile users. This first of its kind agreement means families can stay in touch for free with football fans in Brazil for the World Cup next summer.
Football fans from across the globe are celebrating qualifying for the 2014 World Cup. In England alone, more than 100,000 applications for tickets were made to FIFA even before Tuesday night's vital victory over Poland, which guaranteed qualification.
Travelling to a World Cup to watch your nation play is something every football fan dreams of. Throw in the fact the 2014 World Cup is taking place in Brazil for the first time in over 60 years and this really does become a chance of a lifetime.
However, affording to go is a different matter. It is estimated that for travelling England fans it will cost around £10,000 including flights, tickets and accommodation, and this is just for the opening three group games.
Saving and planning starts now – You need to start applying for tickets, booking flights, booking hotels, persuading friends to come along and most importantly convincing your loved ones that it's a good idea.
Staying in touch while you are away, especially at a football tournament where loved ones are bound to worry, is imperative. However, this can be horribly expensive if you rely on your normal mobile provider.
Whether you're English, German, Dutch, Italian or from other qualified countries, you'll be able to keep in touch with friends and families for free during the entire World Cup thanks to this groundbreaking agreement between Skype and TravelSim
TravelSim is the #1 travel SIM provider in the world with over 3.5 million users. It is an easy to use prepaid call back service, designed to greatly reduce the cost of using your mobile phone when travelling overseas. It is proven to save customers up to 85% on making calls while abroad. It can be used in 190 countries around the globe.
Outgoing calls and texts will also be affordable with TravelSim in Brazil thanks to its agreement with local network operator TIM. An outgoing call will only cost €0.75/min, while an outgoing text is €0.35/min and incoming texts are free.
Skype is a freemium voice-over-IP and instant messaging service with 44% of its development workforce in Estonia, where it originates.
"TravelSim and Skype have forged a unique partnership in order to provide free calls from Skype to TravelSim numbers," says Mikhail Markin, Head of TravelSim's Product Development.
"This means all TravelSim users can stay in touch with family and friends without the risk of high roaming charges when in Brazil, which will be a great relief to many. The trip to Brazil is going to cost enough for the hundreds of thousands of football fans flocking to Brazil, so paying through the nose for mobile costs is a headache they can all do without.
To get a TravelSim card, simply visit its website and sign-up. When you receive your card you insert it into an unlocked phone and follow the easy instructions to get going.
Are you going to Brazil to watch the world cup?