Harrods Magazine iPad app wins Lovie Award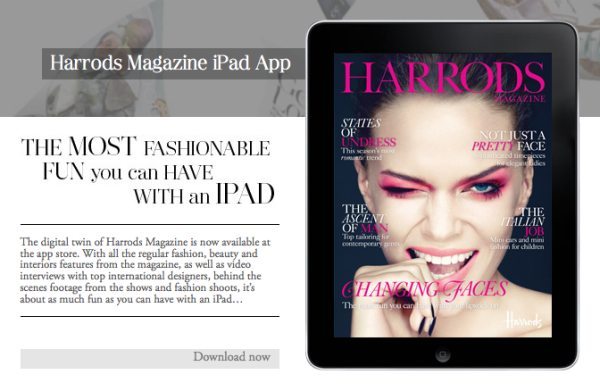 The Harrods Magazine iPad App has been honoured with a prestigious Gold Lovie Award in the Tablet category, seeing off competition from nearly 1,500 entries from over 30 countries across Europe.
The Lovie Awards is the only pan-European Award to honour the entire breadth of content created for the Internet. The expert members of the International Academy of Digital Arts & Sciences (IADAS) selected the Harrods Magazine App.
The digital version of the Harrods Magazine features unparalleled fashion, beauty and lifestyle content each month, a unique fusion of editorial and retail enabling readers to tap and shop at their fingertips.
Pioneering the way using innovative technology, the Harrods Magazine app has been officially recognised for its unrivalled features including 'The Make-Up Studio' that invites users to experiment with a wide range of brands and colours from Tom Ford, Dior and Chanel. The interactive tool allows you to select a skin tone (on a model), choose a beauty brand and apply the products to the model's face using the touchscreen.
Deborah Bee, Editor-in-Chief of Harrods Magazine, said: "We are delighted to be recognised by the Lovie Awards for our industry leading app. To be certified with another award this week is particularly special as it marks the launch of the Mandarin version of our magazine app."
Download the Harrods iPad here.