iPhone 5S vs. Motorola Droid Ultra video review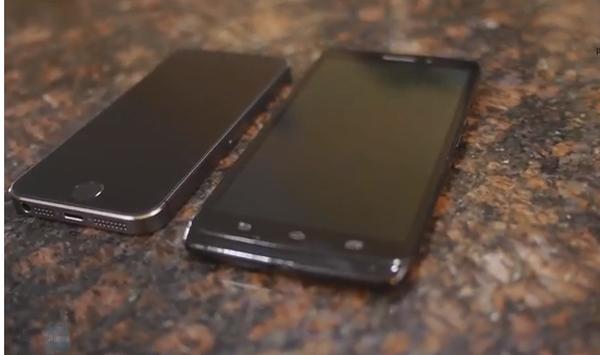 Sometimes there are so many new smartphones being released that for some users that don't have a brand loyalty it can be difficult deciding which handset to pick, but that's where comparisons or reviews can come in handy and today we have a video review of the iPhone 5S vs. Motorola Droid Ultra.
Below this article we have embedded a video for you that is looking at the iPhone 5S and Motorola Droid Ultra and is just over 12.5 minutes long. The designs of the two handsets are pretty similar to the models that they are replacing while the iPhone 5S has a more premium feel to it thanks to its brushed aluminium casing, which compares to the Motorola and its glossy plastic finish.
We get to see how the Droid Ultra is thinner than the iPhone 5S except for the area where the camera is placed. The Motorola also feels a little more comfortable in the hand thanks to its rounded edges, and we then get to see the handsets displays in action side by side and how they compare.
The various features and buttons of both handsets are highlighted and we then get talked through the various specs for the cameras on both devices. The Droid Ultra software experience is liked for the fact that it's not too crowded without too much extra going on at once.
The pros and cons of each operating system is then talked about with a few demonstrations on both smartphones. The video continues giving positives and negatives for both handsets so we won't spoil the rest of the review for you, so hit that play button below.