Plants vs. Zombies 2 not so global Android release: Update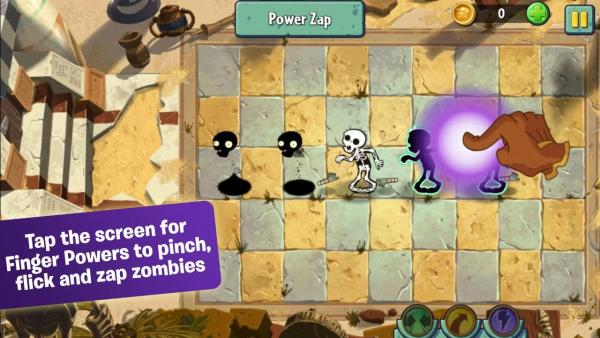 We have seen a few big name apps becoming available this year that have got some iOS favouritism, which leads to a lot of anger among fans of the Android platform. While we still wait for the release of the elusive Android iFruit app we have the great news that the Plants vs. Zombies 2 game enjoys a global Android release.
Just over a week ago we told you that the game had been released for some Google Play users in certain regions, but now the Plants vs. Zombies 2 release has been expanded globally for users to download and finally enjoy.
The apps listing states that the zombies are returning and "It's about time", which is something many Android users will certainly agree with. The sequel to the original hit game promises more zombies while you try and build an army of powerful new plants that can be boosted with Plant Food to improve your defences.
You can gain Finger Powers so you can then flick, pinch, and zap those pesky zombies, and keys can be collected to play valuable side missions with users able to connect to Game Services to unlock achievements while competing against friends via the leader boards.
The free game requires that devices are running at least Android 2.3 Gingerbread with a 1GHz processor and 1GB of RAM minimum hardware requirement. To find out or to download head over to Google Play.
Update: At the time of the original article the app was showing that it was available for my devices using the link on this page, but now the app is still showing via the link but it is saying it's incompatible with my devices that include the Nexus 7 and Galaxy S3.