Galaxy Note 10.1 2014 Edition gets UK price and release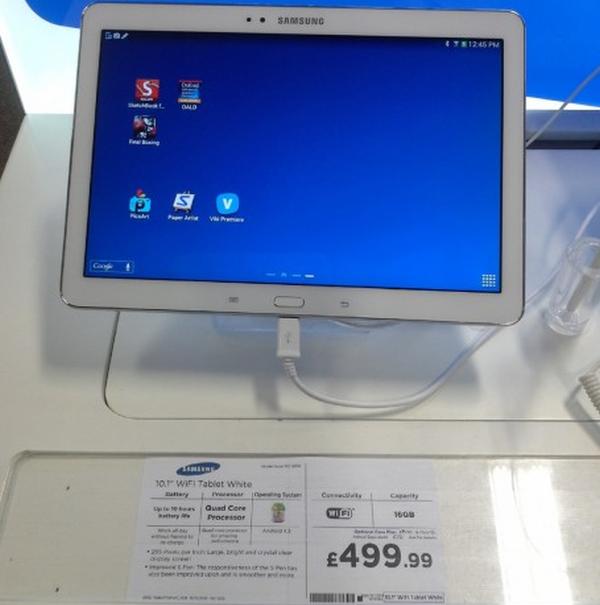 While it seems that Samsung won't be providing the Nexus 10 again this year the company still has some worthy Android tablets of its own, and now the Samsung Galaxy Note 10.1 2014 Edition gets a UK price and release date timeframe.
The new Samsung Galaxy Note 10.1 has got a lot of Android users excited about its arrival since the company announced the device back in September, and now an eagle eyed shopper has sent in the image that you can see on this page to Android Central of the device on display at a Currys/PC World Store.
It is being reported that the device will go on sale from next week via the retailer with the unit costing £499.99 for the Wi-Fi model with 16GB of on board storage. The listing for the device has it powered by a quad core processor, while the Samsung Octa core Exynos 5240 is under the hood but this is just thought to be a mistake by the retailer.
The device has impressed with its 10.1-inch display at a resolution of 2560 x 1600 with a pixel density of 300ppi, which is paired with an impressive 3GB of RAM. Online retailer Clove has the same device listed for £479.99 so will save you £20, while Expansys has it listed for £499.99 with stock expected in two days time.
Do you plan to get the new Galaxy Note 10.1?