BBM app server error and early access method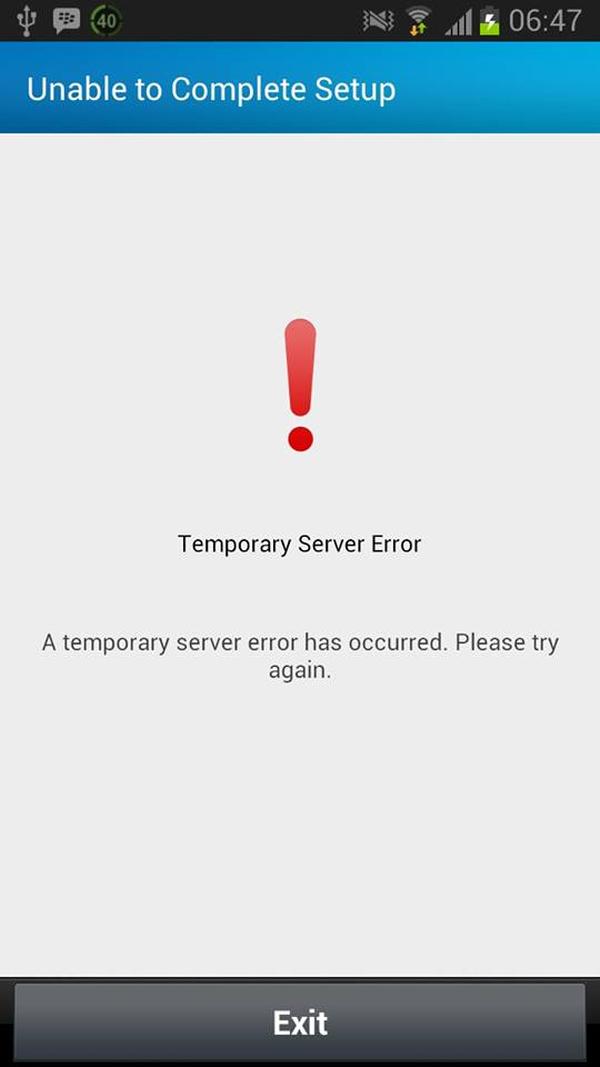 The wait is finally over as the BBM app for Android and iOS has been released to end users across the globe, but it could be a while yet before everyone gets to use the service as users are being met with a BBM server error while due to the high demand and there is a method to get access to the app early.
BlackBerry finally released the BBM app yesterday for Android and iPhone users to download, but to smooth out the process the company took a different route. Users could easily download the app but have to wait until they get a notification email telling them they are at the front of the line to set up the BBM service.
We got our email a few hours ago so went through the process of setting up a BlackBerry ID on our device, once this was complete we got the email that has a link that needs clicking to confirm your email address.
Trouble is due to the obvious high demand we keep getting met with the server error message that you can see on this page. The company has been keeping users up to date via Twitter and around 3 hours ago said it was moving onto the next 5 million users to start setting up their BBM service.
Meanwhile for those that haven't got the service yet according to Cnet there is a way of setting up the app without getting the email notifying users that it is their turn. Users need to download the app from the app stores and once they have entered their email address they need to force close the app.
Then users need to reopen the app and are given a unique PIN number that is used for the BBM service and at the time of writing this method does seem to work but for how long is debatable.