Spotify update bring iOS 7 support to app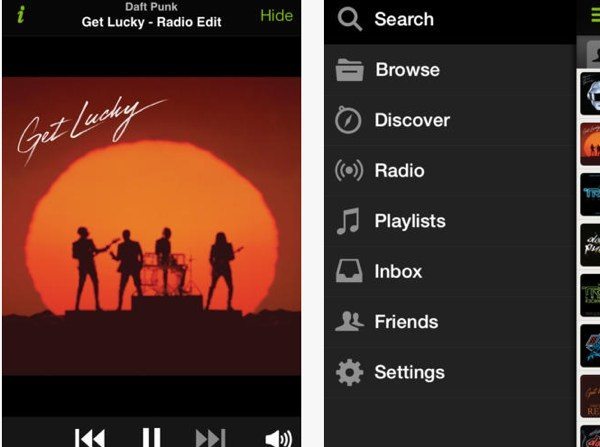 Since Apple released iOS 7 last month developers have slowly been coming up with updates for apps bringing iOS 7 support. The latest to arrive at the party is Spotify with version 0.8.0 arriving in the App Store today.
There are not many clues as to what's new with the music app, though a subtle new look is evident. Under the what's new section of the app description we're told merely that Spotify is now compatible for iOS 7 and that there have been bug fixes. There's also a fictitious entry that this app now cries at weddings!
Although this all sounds rather vague many people will notice a revamp of the design, as the app definitely has a new look and feel. Users looking at the sidebar for example might now spot divided Search and Browse categories, which should help to make life easier for regular Spotify users.
Most of the changes we've noticed so far are fairly understated though so don't expect anything groundbreaking. Nevertheless the update should enhance your Spotify iOS experience. If you want to check out the Spotify app you can find it on iTunes here.
It's a free app compatible with iPhone, iPod touch and iPad running iOS 6.0 or later. Are you already using the updated version of Spotify? Let us know what you think of the changes and anything else you've noticed that's different.