Samsung ATIV S Neo gets AT&T release date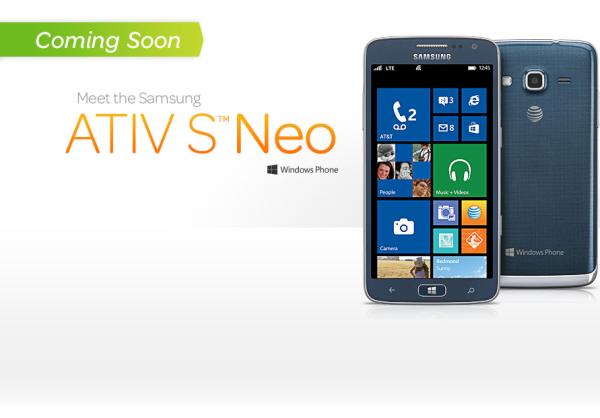 While Finnish smartphone manufacturer Nokia may be dominating the Windows Phone platform there are a few other handsets available to consumers, and one of these the Samsung ATIV S Neo now gets an AT&T release date.
If you are after a new Windows Phone 8 smartphone via AT&T the carrier will now sell you the Samsung ATIV S Neo for $99 or on a new two year contract costing $21 each month via AT&T Next. The device may be suitable for those that don't want a Nokia smartphone and for your money you get a device that features a 4.77-inch touchscreen display at a resolution of 720x 1280 with 306ppi pixel density.
This is powered by a dual core processor clocked at 1.4GHz which is coupled with 1GB of RAM, while on board storage comes in at 16GB with an additional 32GB can be added via microSD card. There will also be an additional 5GB of cloud storage provided via AT&T Locker, and for images we have an 8-megapixel rear facing camera that is capable of Full HD video capture, while there is a 1.9-megapixel shooter around the front.
The handset will come with a number of built in apps that includes the likes of the full version of Microsoft Office suite, and the smartphone will be available via the carrier from November 8th. The Samsung ATIV S Neo has already been available on rival carrier Sprint but at a higher price when first launched.
Will you be getting the Samsung ATIV S Neo?
Source: AT&T.