Furby App for Boom 2013 edition adds fun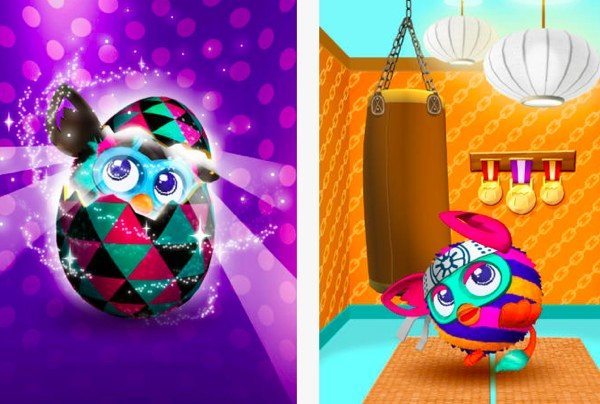 There will be plenty of people with a Furby on their Christmas wish lists this holiday season and the 2013 Furby Boom edition has just arrived on the market. The Furby App for the Furby Boom has more features than ever and we have details for the Android and iPhone Furby Boom app ahead.
An important thing to note is that the Furby Boom! app is only for the 2013 Furby Boom toy and not the previous Furby for 2012 or other earlier models. The new Furby Boom recently hit the shelves and the Furby Boom app can be used to interact with it. Although the toy can be used as a standalone item, the use of the app brings much more to the picture.
There are plenty of features beginning with picking a name for your Furby Boom and then using the app's monitor to check what Furby needs. You can keep an eye on health, hunger and cleanliness of your Furby Boom, and examples of this include giving Furby an X-ray, picking a snack from the pantry, and showering your Furby.
Once your Furby is being well taken care of then your Furby Boom will be able to hatch around 50 virtual Furblings eggs! Eggs can also be received from friends who have a Furby Boom or by finding them and when you collect and hatch the Furblings eggs you'll soon have plenty of virtual Furblings to populate your Furby Boom city.
The Furby Boom app also has games that you can play with your Furby and virtual Furblings, such as a soccer version called Furball. Gameplay can earn owners Furbucks virtual currency to use in improving their Furby Boom city.
The Furby Boom toy itself is priced at $64.99 so you'll be pleased to know that the app is free. You can see more about the Furby Boom iOS app or download it from iTunes here. It's compatible with iPhone, iPad or iPod touch running iOS 4.3 or later.
If you have an Android device then head to Google Play here. This is also a free app and it's compatible with devices running Android 2.3.3 or later. It looks highly likely that these apps will be in huge demand, especially as we head towards Christmas when Furby Booms will no doubt be appearing under many Christmas trees.
Will you be heading to the App Store or Google Play to download the Furby Boom app? Let us know if you recommend the use of this app and what you think of it by sending your comments.