Samsung Galaxy S4, Note 3 touch sensitivity increase benefit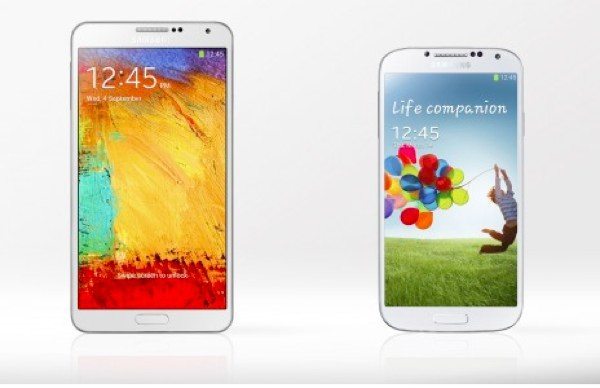 The Samsung Galaxy Note 3 and Galaxy S4 are both impressive smartphones with a lot to offer. A lot has been written about both handsets but some features are lesser known. Today we have some information about a Samsung Galaxy S4 and Note 3 touch sensitivity feature that might benefit readers as we head towards winter.
It's possible to increase touch sensitivity on both of these devices and this means that you will still be able to use the phones when wearing gloves, a real boon in cold conditions. Many of us have tried and failed to use touchscreen phones with gloves on, but a simple change can be made in the settings to enable this. No more freezing fingers!
The change enables the display sensitivity to be increased to a higher level that will identify touch input even when wearing gloves. We will tell you how to make this adjustment, but first it's worth bearing in mind that changing the relevant setting may use up slightly more battery life, though nothing too noticeable. Nevertheless it's probably best to only make this settings change at particular times when you can benefit from the difference.
If you have the Samsung Galaxy S4 then check out Settings and head to the My Device tab at the top. From here tap Display and you'll see an option reading High Touch Sensitivity. Simply check the box next to this and you're done.
For users of the Samsung Galaxy Note 3 you'll need to first tap the Menu button then go to Settings. Alternatively you can tap the settings icon from the app tray. Once in Settings you need to head to the Controls tab at the top and when you scroll down you'll see Increase Touch Sensitivity. Simply check the box and you're all set.
We've also embedded a one-minute YouTube video below this story that clearly shows exactly how to enable this increase in touch sensitivity on the Galaxy Note 3. This is a really handy feature for these Samsung devices and is something many Galaxy S4 and Note 3 owners could take advantage of in the coming months.
Will you be changing the touch sensitivity for your Samsung Galaxy S4 or Galaxy Note 3? Maybe you've already used this feature and could let us know what you think of the results? We'd appreciate your comments on this.
Source: Gotta Be Mobile