New Google Nexus 7 official case details, review video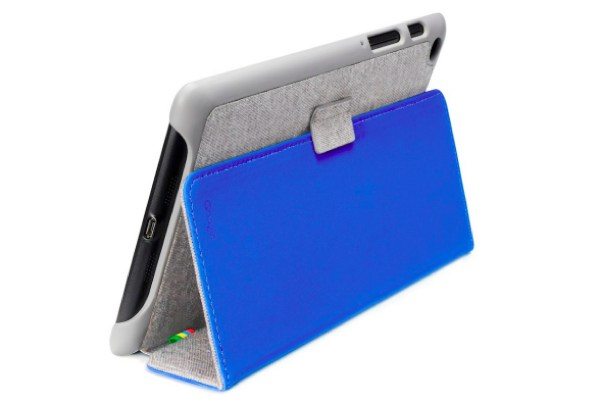 The new Nexus 7 tablet released just a few months ago and has been snapped up by many eager purchasers already. If you want to keep your new device in excellent condition then you may want to invest in an official Google Nexus 7 2013 case and we have details as well as a review video ahead.
We first bought readers news about the official Nexus 7 2 Flip Case earlier this month but at that time not too much detail was known about it apart from its $49.99 price tag. We now know that this official case for the new Nexus 7 is a custom-molded folio case that gives protection and also features a built-in stand.
The 3-minute YouTube video that you can see below this story will give you a really good close-up look at the Nexus 7 folio case. Color options are black, white/red, gray/blue, and gray/red, and the video shows the very good-looking design that we think many Nexus 7 owners would appreciate.
The quality of the case is noted and it's described as having a "premium feel." It's made with precision and the case is said to hold the Nexus 7 2 securely. The case can also be folded to act as a stand. Although this case is good, the review also points out a few additions that would have made it even better, such as a magnet to turn the screen on and off.
Only you can decide whether this case is worth $49.99 but many people do like to use official accessories only for their devices. You can purchase the Nexus 7 2013 case from Google Play in the US. At present in the UK this case accessory is still listed as coming soon.
Have you already purchased the Google Nexus 7 for 2013? Are you considering buying this official case accessory for the tablet and has the review below helped you to make up your mind? Maybe you already have this case for the new Nexus 7 and could recommend it (or not) to other readers?