iPad Air new review to digest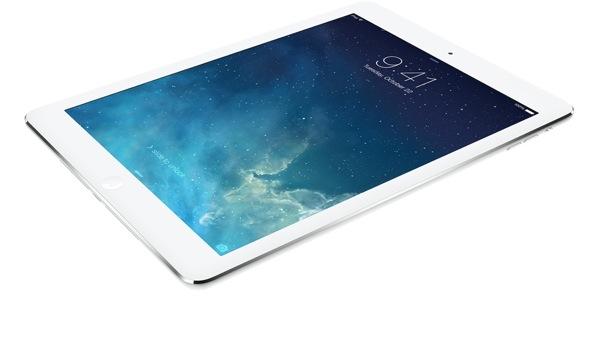 It has been almost a week now since Apple took the wraps off two new iPad models for 2013 with a new flagship model alongside a new version of the smaller offering. Today we have a new iPad Air review for you to digest ahead of the tablets release.
While many were pleased to see the iPad mini 2 get treated to a Retina display the iPad Air of course also features a Retina display but at 9.7-inches. The new iPad Air will be available later this week from November 1st costing from £399 and we have a short iPad Air review for you via the Mirror from a short time that was spent with the device.
The device was launched by Apple with claims that it's the thinnest and lightest full sized iPad yet, which is noticed as soon as the device is picked up. It measures in at 240mm x 169.5mm x 7.5mm weighing only 469grams for the Wi-Fi only model.
All the external buttons and ports are in their usual positions and while Apple hasn't always provided the best cameras on a tablet, images were found to be much crisper than those taken on an iPad 3. The display on the device provides the crispness you would expect from the Retina display, but this model differs from the iPad 4 by the fact it is now surrounded by a thinner bezel, although the iOS 7 icons coupled with the parallax effect did cause some motion sickness.
There was no sign of the software slowing down the device though but the main difference that was found with the new iPad was its design. This lightness and super fast processor along with that Retina display has arguably provided the best iPad yet from the company according to the reviewer.
Do you plan to get the new iPad Air?