Samsung Galaxy S4 Active Mini may disappoint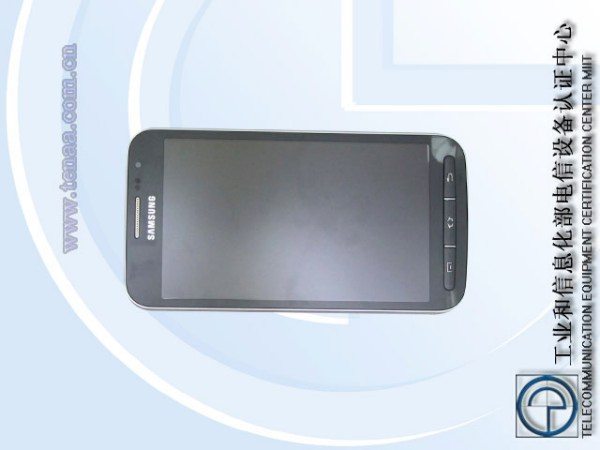 The Samsung Galaxy S4 Active is a dust and water-resistant version of the Samsung Galaxy S4 flagship smartphone and has been pretty popular since it released in June. New leaks now suggest that a Samsung Galaxy S4 Active mini is in development but if the leaked specs are accurate then this may disappoint.
People obviously liked the idea of the Active version of the Galaxy S4 and similar to the Galaxy S4 mini being a smaller version of the S4, Samsung now has an cheaper S4 Active mini in the works. The Galaxy S4 mini wasn't just a smaller version of the S4 though, as it also had lesser specs. This also appears to be the case with the S4 Active mini, which will have lesser specs than its larger Active counterpart.
The Galaxy S4 Active mini has model number GT-I8580 and GFXBench benchmarks have come to light that show a 1.2GHz dual-core processor, Adreno 305 graphics, and a 4.65-inch display with an unimpressive resolution of 800 x 480 and 200 ppi. It will also have 1GB of RAM, a 5-megapixel rear camera and 0.3-megapixel front-facing camera.
The already available Galaxy S4 Active on the other hand, has a 1.9GHz quad-core processor, Adreno 320 graphics, and a 5-inch display with resolution of 1920 x 1080 and 441 ppi. It also has 2GB of RAM, an 8-megapixel rear camera, and 2-megapixel front-facing shooter.
The Galaxy S4 Active mini may be as dust and water-resistant as it's larger sibling then, but specs are a long way off the mark. It's difficult to imagine who might want such a downgrade as this is especially as the S4 Active mini display isn't all that mini, but then plenty of people like the Galaxy S4 mini so you never know.
There are no further details yet about a Samsung Galaxy S4 Active mini release date or pricing. However, it will be interesting to see just how well it does when it hits the shelves.
Would you be interested in a mini version of the Samsung Galaxy S4 Active? Would you be more tempted if the specs of the Galaxy S4 Active mini were more similar to the larger version? Let us know with your comments.
Sources: Tenaa (Google Translated) AND GFXBench