Greedy Jump for iPhone app gets Halloween update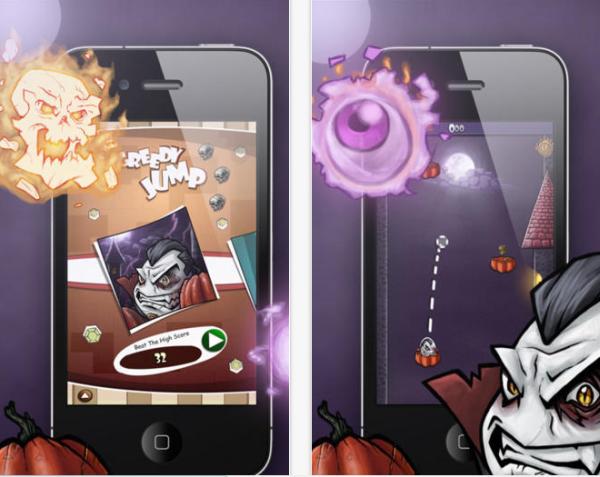 There are so many free games available on the various smartphone platforms that trying to pick out the good ones can sometimes prove difficult, but the Greedy Jump for iPhone app is a great free game that has been treated to a neat Halloween update.
Greedy Jump is brought to you courtesy of MEDL Mobile and is promised to be as addictive and fun as Doodle Jump but a lot more challenging. The game is easy to pick up and play though but you will find it impossible to put it down as you race Greedy Egg upward by leaping from nest to nest.
As you go along Greedy Egg can collect wealth, combo boosts, and power ups and if you jump fast you can multiply the points you collect as well as unlock secret bonuses but you will have to be careful of the deadly nests.
To celebrate Halloween there is a free update that sees you helping Greedy Dracula Egg reach the moon by climbing jack-o-lantern nests. As you progress you can collect Halloween themed items such as spooky severed hands, skulls, and creepy keys.
After Halloween is over this level will require a payment to unlock so you better be quick, and Greedy Jump — The Holiday Egg Jumping Treasure Hunt is available on the App Store as a free download for owners of the iPhone, iPad, and iPod Touch running iOS 6.1 or later.