iPad Air cases and keyboards released by Griffin

This coming Friday sees Apple release the all new iPad Air and like any new piece of mobile tech various third party companies provide numerous accessories to accompany them, and now some iPad Air cases and keyboards have been released by Griffin.
A few days ago we brought you information about some other iPad Air cases and keyboards from Logitech, and now we have some more but from Griffin. The Slim Keyboard Folio turns your iPad Air into a mini laptop and features a built in stand for viewing the display, and the keyboard connects wirelessly via Bluetooth to the device. It features a rechargeable Lithium battery along with a USB charging cable that is housed in a slim but protective case that flips open.
The keyboard has dedicated keys for brightness, cursor control, and volume and will be available in mid-November priced at $79.99. The Survivor iPad Air case will be available from Friday and offers great protection for your new device. It is built using shatter resistant polycarbonate frame that also features a tough shock absorbing silicone.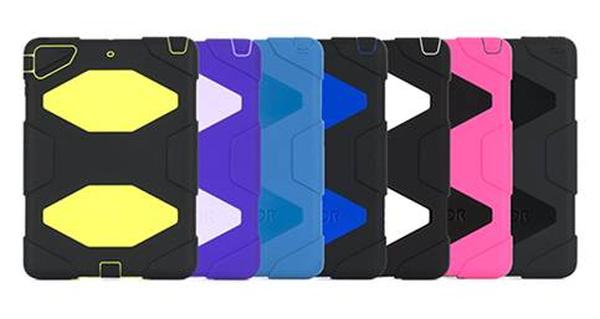 This protects the iPad Air from dirt, rain, shock, and vibration and will be available in a number of different colours priced at $79.99. The Journal Folio case will also be available by mid-November that allows users to carry around the iPad Air like a personal notebook, but it flips open for quick and easy access to the touchscreen display.

The edges of the case have been designed to grip the iPad securely with the cover easily converted into an adjustable 3 position stand with multiple viewing angles. This will again be available in a number of colour options and priced
at $39.99.

Slightly dearer is the Back Bay Folio at $49.99 that also closes like a book and has a micro suede inner lining to protect the tablet from any scratches. There are custom cut outs for easy access to all the controls and connectors as well as the camera. The cover can be opened up and flipped around before being locked into place to proved a 3 position stand, and there is a handy loop for carrying a stylus. This will be available by the middle of next month in a number of colours.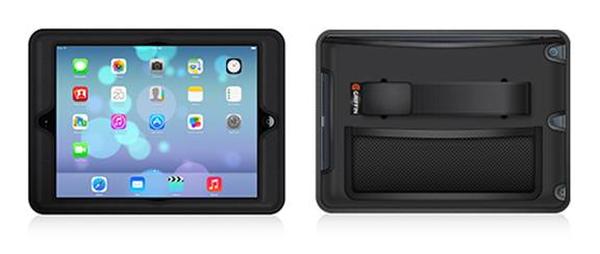 Finally we have the $39.99 CinemaSeat that features adjustable straps that can be used to mount the case onto a headrest of a cars seat, which will be ideal for watching video content while on the go. The display can still be used as normal as well as all of the controls and headphone jack and this will also be available next month.
Will you be getting any of these cases for your iPad Air?